Manhattan's latest interdisciplinary projects highlight the many upsides to crossing academic lines.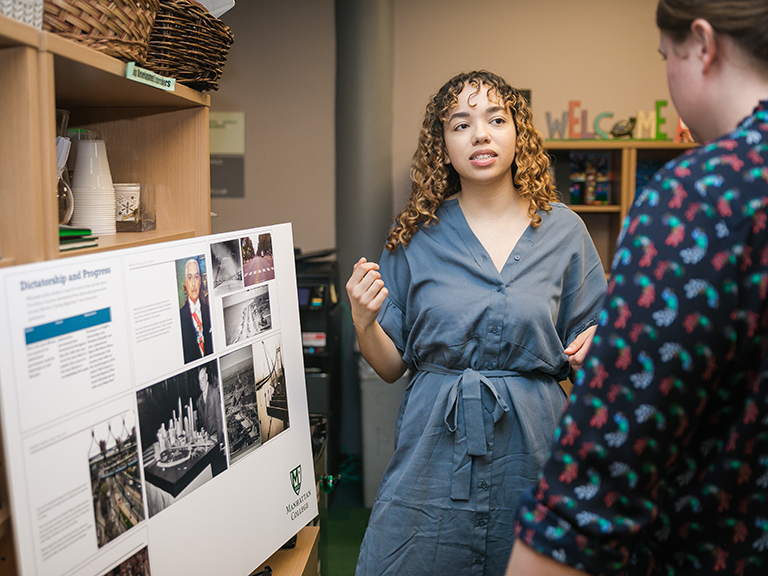 Interdisciplinary study, which combines two or more academic fields, has had many proponents and practitioners over the centuries, from Leonardo da Vinci to Charles Darwin. In recent years, higher education has embraced interdisciplinary programs for their strengths in preparing students for an interconnected world. Manhattan College is no exception. 
"By crafting interdisciplinary programs, we're actually looking to the origins of our own understanding of knowledge that isn't silo-ized or segregated," says Maeve Adams, Ph.D., assistant professor of English.
Below, we explore four of Manhattan's newest interdisciplinary initiatives. From a minor that merges the humanities with digital arts to a senior seminar that brings together students from three majors, these programs are bridging divides and fostering dialogue.