Business Seminar Series
The School of Business hosts a seminar series each semester where Manhattan College students and faculty, as well as leading scholars and professionals, present on current business topics.
Prof. John F. Tomer Business Seminar Series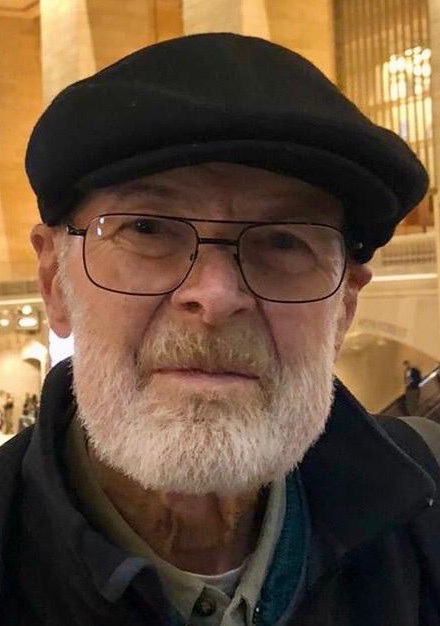 For the 2023-24 year, we honor Prof. John F. Tomer, Emeritus Professor of Economics. A pioneer in the area of behavioral economics, Tomer served Manhattan College for 29 years. He published 5 books and over 60 peer reviewed articles and was a founding member of the Society for the Advancement of Behavioral Economics (SABE).
The seminars are held weekly throughout the semester. Presenters can range from economists from the Federal Reserve Bank of New York, to scholars from Yale and Columbia, or even our very own Manhattan College community.
Fall 2023:
Date

Name & Institution

Title

Sebastiano Manzan
Baruch College

"Forecasting GDP in Europe with Textual Data"

Michael North
New York University

"Addressing an Aging, Multigenerational Workforce"

Boris Gershman
American University

"Headhunting and Warfare: Evidence from Austronesia"

Daniel Dench




Georgia Tech

"Were Covid-19 shutdowns good for maternal, fetal and infant health?"

November 1

Alexandros Vardoulakis




US Federal Reserve Board

"Leverage and Stablecoin Pegs"
November 8


Hany Guirguis and the Fed Challenge Team




Manhattan College

"The US Economic Outlook and the Current Advances in Monetary Policy"
November 15

Marco Ranaldi
University College London
"Fractal Theory of Income Distribution"

November 29

Maria Fernanda & Rosales-Rueda
Rutgers University
"Does Delivery of Primary Health Care Improve Birth Outcomes? Evidence from the roll-out of Community Health Centers."

TBA

Melina Kourantidou
WHOI & University of Southern Denmark


TBA
Past seminar topics have included:
A Synthesis of Behavioral and Mainstream Economics
What is socialism today? Conceptions of a cooperative economy
Gaming or Gambling? An Empirical Investigation of the Role of Loot Boxes Addictions in Video Games
Inequality and Business Cycles
Decision Making for Sustainability: A Holistic Way Forward
Past Seminar Series
Below are previous Seminar Series Speakers and Events, categorized by year.
2023 (Spring)

Date


Name and Institution

Title

February 8

Tiania Homonof
New York University

"Administrative Burden and
Procedural Denials: Experimental
Evidence from SNAP"

March 1

Jay schwarz

Comcast NBC Universal

"Doing Economics and Policy in
Washington"

March 8

Beia Spiller

Resources for the Future

"Charging Stations and the City"

March 22

Lauren Aydinliyim

Zicklin School of Business Baruch College

"Public Policy-Induced Changes in
Human Capital Factor Market
Imperfections: How Non-Compete
Policy Affects Firm Market Value"

March 29

Jing Dong

Graduate School of Business 

Columbia University 

"Waiting Online versus In-Person in
Outpatient Clinics: An Empirical Study
on Visit Incompletion"

April 5

Shane Timmons

Economic and Social Research Institute, Ireland

"A Social Structural Theory of
Organizational Responsiveness to Social
Issues: CrossFit in the Crosshairs"

April 19

Enrico Forti

Manhattan College 

"A Social Structural Theory of
Organizational Responsiveness to Social
Issues: CrossFit in the Crosshairs"

April 26

Marguerite Gallagher, Clark Hayes, Kelly

Cwik, Joseph Demauro
Faculty Advisor: Hany Guiguis
Denis Muller
Faculty Advisor: Dr. Haoran Zhang


Henrique Mittelstadt
Faculty Advisor: Georgios Koimisis

Thieke Fellowship Presentations:
1. Can the Phillips Curve provide
answers to current high inflation
rates caused by Covid-19?

2. The Rise of Retail Traders in the
Options Market: Evidence from Stock Splits

3. International Capital Flows,
Growth and Innovation: The Role
of Culture

May 3

Alin S Tomiaga & Students

O'Malley School of Business Manhattan College

Team presentation for the upcoming
BAC@MC competition
2022

Fall 2022

Date
Lecture Title
Speaker(s)
Affiliation
September 21
Jose Minaya
MC alum and CEO of
Investment firm Nuveen
(A TIAA company)
September 28
"Discovering "Product Gaps" in the
Market"
Alex Burnap
Yale School of Management
October 5
"Hospitality and Wine: Building on our
experiences in Greece"
Grishma Shah and Students on
the OMSB Greece Immersion
Manhattan College
October 12
"Trapped in gender? Ambiguity
aversion, gender congruence, and
career choices"

Chen Li
Erasmus University Rotterdam,
Netherlands
October 19
Sandra Black
Columbia University
October 26
"Money (Not) to Burn: Payments for
Ecosystem Services to Reduce Crop
Residue Burning"
Seema Jayachandran
Princeton University
November 2
Fed Challenge Team Presentation
Hany Guirguis &
Fed Challenge Team
Manhattan College
November 9
Navid Asgari
Gabelli School of Business
Fordham University
November 16
"The Diffusion of Steam Power"
Martin Rotemberg
New York University
November 30
"Are Current Disclosures Current?
Evidence from Form 8-K Impairment
Filings"
Amanda Sanseverino
Manhattan College

 

Spring 2022:

| | | | |
| --- | --- | --- | --- |
| Date | Lecture Title | Speaker(s) | Affiliation |
| February 2 | "Sectoral shocks and mismatch unemployment" | Laura Pilossoph | Federal Reserve Bank of New York |
| February 9 | "Preferences and Productivity in Job Matching: Theory and EMpirics from Internal Labor Markets" | Bo Cowgill | Columbia University |
| February 16 | "New Listing Alert: Alternative Theory of Housing Search" | Sophia Gilbukh | Baruch College |
| February 23 | "Public Company Auditing Around the Securities Exchange Act" | Thomas Bourveau | Columbia University |
| March 2 | "The Impact of High Skilled Immigration on Regional Entrepreneurship" | Jorge Guzman | Columbia University |
| March 9 | "Protest Matters:The Effects of Protests on Economic Redistribution" | Belinda Archibong | Barnard College |
| March 23 | "Inequality and Business Cycles" | Andrea Tambalotti | Federal Reserve Bank of New York |
| March 30 | "Why Financial Literacy Matters. Lessons from Five Years of P-Fin Index Data" | Annamaria Lusardi | George Washington University |
| April 6 | "Been there, felt that…or have I?: Why  previously endured distress reduced compassion action quality towards others currently enduring similar distress" | Reut Livne-Tarandach | Manhattan College |
| April 13 |  "Power Distanced, Power, and Corporate Social Responsibility" | Edy-Moulton Tetlock | Manhattan College |
| April 27 | Thieke Fellowships Part I: "ESG Reports, Disc Golf, and Misleading Disclosures" | Jimena González Ramirez, Amanda Sanseverino, Kelly Cwik, Robert Mack, Rosalia Ross | Manhattan College |
| May 4 | Thieke Fellowships Part II: "Price Discovery and Inflation Prices" | Hany Guirguis, Patrick Brady, Christopher Machol | Manhattan College |