Directors
Heidi Furey
Heidi Furey is an assistant professor of philosophy at Manhattan College.  She got her doctorate from the University of Massachusetts Amherst. Before coming to Manhattan college she worked at the University of Massachusetts Lowell where she taught Ethics and Engineering Ethics.
As a researcher, she is especially interested in philosophical topics with an interdisciplinary dimension. This interest stems from my commitment to using interdisciplinary approaches to help solve philosophical and real-world problems. She has been involved with research collaborators with faculty in psychology, engineering, computer science, biology, and business. 
Past Directors
Jordan Pascoe
Jordan Pascoe is an assistant professor of philosophy at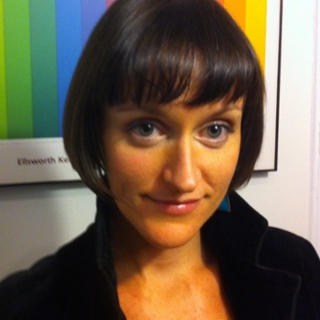 Manhattan College.She has a Ph.D. in philosophy from the CUNY Graduate Center and did her undergraduate work at the Gallatin 
She is interested in philosophy as an essential tool for both understanding and interpreting the law, and is working on ways to think about philosophy as a critical tool for disaster planning and response. Pascoe believes philosophy can help us to come at problems from unconventional angles, and to bring a systematic, critical eye to serious, real-world problems. By engaging with philosophy in primarily non-ideal circumstances like disasters, decolonial struggles, and discriminatory law, she is working to show students how philosophy can be a practical tool for radical social and institutional change.School of Individualized Study at NYU. Pascoe works primarily in moral, social, and political philosophy, with an emphasis on global and decolonial philosophy, as well as feminist philosophy, queer philosophy, and critical race theory.  
In addition to co-directing the Center for Ethics and Leadership, Dr. Pascoe is the coordinator of the interdisciplinary ethics minor, as well as the College's pre-law advisor, and coordinator of the Lasallian Women and Gender Resource Committee.
Poonam Arora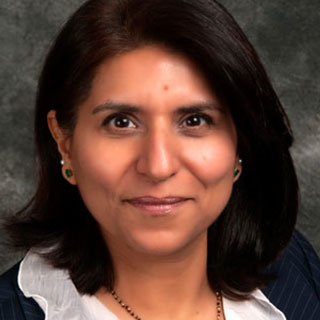 Poonam Arora is an associate professor of management at Manhattan College where she teaches both undergraduates and MBAs. She is also an adjunct research scientist at the Center for Research on Environmental Decisions at Columbia University. Prior to joining academia, Arora worked as a consultant at McKinsey and Co., and an investment banker at Citi. She was also a post-doctoral scholar at the Center for Research on Environmental Decisions (CRED), Columbia University. Arora received her Ph.D. in psychology from Columbia University. She also has a MBA from the Kellogg School of Management, Northwestern University and a BBA summa cum laude from John Cabot University (Rome, Italy). 
Her research examines the role of social context and connections on economic and environmental decisions, through both experiments conducted in the lab and fieldwork. Specifically, she studies the influence exerted by social and ethical factors on individual and organizational tradeoffs in social and environmental dilemmas. Human decision-making is thoughtfully irrational — we, as is shown by her research, sacrifice to cover up for a lazy group member on one hand, but absolutely take advantage of a weaker competitor on the other. A vital goal in Arora's research is to model real world decisions within their social contexts to create interventions and best practice models that can enhance decision-maker effectiveness.
Michael Judiesch
Michael Judiesch is an associate professor of management in the School of Business. He earned his Ph.D. in business administration from the University of Iowa. His teaching and research interests include diversity in organizations, work-life (work-family) issues, managerial careers, cross-cultural issues, business ethics, and corporate social responsibility.
Judiesch's research has been published in academic journals including Academy of Management Journal, Journal of Applied Psychology, Journal of Business and Psychology, Journal of Vocational Behavior and Sex Roles. Three of his articles have been among the finalists for the Rosabeth Moss Kanter Award for Excellence in Work-Family Research. Findings from his research articles have been highlighted in publications such as Business Week, Fortune, Across the Board: The Conference Board Magazine, U.S. Banker, Working Woman, American Psychological Association Monitor on Psychology, Boston Globe, Toronto Globe and Mail, and Los Angeles Times.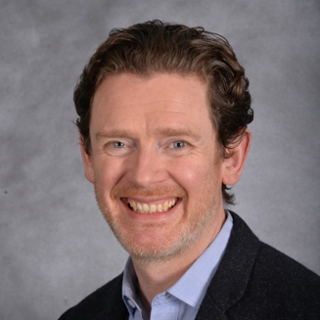 Eoin O'Connell
Eoin O'Connell is an assistant professor of philosophy at Manhattan College. His main area of research is ethics. He has published on Kant's moral philosophy and retributive theories of punishment. O'Connell earned his doctorate in philosophy from Fordham University in 2009.
Sarah Scott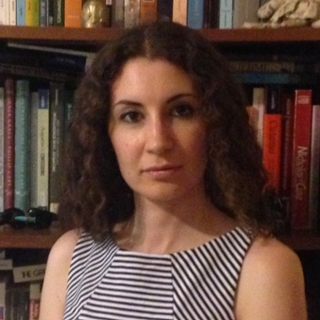 Sarah Scott is an assistant professor of philosophy at Manhattan College. Scott earned her doctorate in philosophy from The New School for Social Research in 2011. She teaches and conducts research in ethics, 19th and 20th century continental philosophy, and the history of philosophy. Recent publications focus on the moral philosophy of Martin Buber. Besides serving as co-director for the Center for Ethics she is also a faculty advisor for the Manhattan College Film Society.