Manhattan College Athletics Hall of Fame Class of 2023 Announced
Six individuals and one team will be honored on November 11.
Manhattan College will induct its 2023 Athletics Hall of Fame Class on Saturday, Nov. 11. The event begins with Mass at 4:30 p.m. and the dinner at 5:30 p.m. in Raymond W. Kelly '63 Student Commons.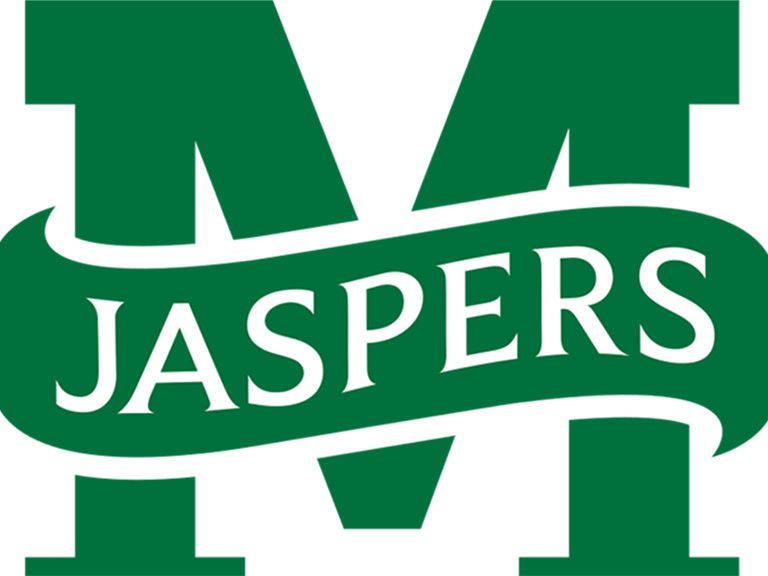 This year's class includes:
Christian Haar 1999 - M. Track & Field

Michael Kenny 1971 - M. Track & Field

Mark Onorati 2011 - Baseball

Thomas Romano 2011 - Golf

Chad Salem 2011 - Baseball

Thomas Waddell 1981 (Deceased) - Baseball

1999-2000 Women's Track & Field Team
The class of 2023 features athletes across four sports whose contributions to Manhattan College span over 40 years. 
"We are pleased to honor this exceptional Hall of Fame class who each achieved outstanding accolades while representing Jasper Athletics," said Irma Garcia, Manhattan College director of athletics. "We look forward to welcoming back and recognizing these elite student-athletes who elevated their respective programs during their time as student-athletes to deserve this prestigious recognition."
Christian Haar '99, a long jump and triple jumper for Manhattan College in the late '90s, was a four-time NCAA All-American. The winner of numerous Mets long and triple jump crowns, Haar also took three IC4A triple jump championships. He won the MAAC Championship long and triple jump titles every year he competed (Indoor, '97, '98, & '99; Outdoor, '98 and '99). Haar's triple jump personal best of 16.18 meters puts him just behind Hall of Famers Ken McBride and David Frazier. As a professional athlete, Haar became a two-time Swedish Triple Jump Champion and finished in the top three 20 times in the long and triple jump at the national championships. Haar now coaches the long and triple jump for the Tureborg Track & Field Club in Sweden.
Michael Kenny '71, an All-American distance runner, was a member of the 1970 NCAA Championship distance medley team that placed first with a time of 9:49.2. Kenny ran his quarter-mile in 49.6 seconds. With several top-five finishes in 1970, he placed first in the 2-mile relay to beat Navy and Penn State, two nationally ranked teams. He also won the 600-yard run with a time of 1:11.9. In 1971, Kenny anchored the mile relay team at the IC4A Championships and crossed the finish line in 48.4 seconds, the fastest leg of a new Jasper record. During his career, Kenny also recorded several top-three finishes in the 440-yard run, 600-yard run, 1,000-yard run, 1-mile relay and 2-mile relay. 
Mark Onorati '11 a four-time All-MAAC honoree (2x First Team, 2x Second Team) for baseball. He still holds the Manhattan school records for hits (286), doubles (70), at-bats (812), and runs (235). Onorati, an outfielder, was named to the MAAC 40th anniversary team and helped Manhattan win three MAAC Regular Season Championships (2008, 2009 and 2011). During his junior year, he recorded 79 hits, becoming the first player in program history to record two 70 plus hit seasons. He went over the 200-career hit plateau, just the ninth player in Manhattan baseball history to do so, and led the Jaspers with 19 doubles, 14 stolen bases and was second with 59 runs scored. After taking the regular season title in 2011, the team went on to beat Siena 5-1 in the tournament championship game advancing to the NCAA Tournament as the number four seed in the Gainesville Region.
Thomas Romano '11 is one of the top golfers in Manhattan program history. Romano became the first Jasper to be nationally ranked at 115th in Division I men's golf after the completion of his senior season. He ranked fourth in Mid Majors for the East Coast during his sophomore season ( 2008-2009) and was named to the MAAC 40th Anniversary Team. Romano also earned MAAC Player of the Month in September 2009, and was a three-time MAAC All-Academic Team member. Romano was a three-time team MVP, team captain his senior year, and athlete of the year in 2009. He set school records in many categories including for lowest career scoring average, lowest individual season scoring average, most rounds in the 60s, and most consecutive rounds under par. Undefeated in match play, Romano also had the most career wins and was the first freshman to win his first event. During his final year, Manhattan finished its campaign having won four tournaments, two dual matches, and placing second in two invitationals. Romano also served as the basketball team manager for all four years.
Chad Salem '11, an infielder, is a four-time All-MAAC selection from 2008-11 for baseball. A two-time American Baseball Coaches Association All-Northeast Region team selection (2010 and 2011), and was named to the MAAC 40th Anniversary Team. He helped the Jaspers win three MAAC Regular Season Championships (2008, 2009, and 2011) and was selected to the 2009 All-MAAC Tournament team. A captain of the 2011 team, they recorded a 34-19 overall mark and a 20-2 conference record to clinch the regular season title. The team went on to beat Siena 5-1 in the tournament championship game to advance to the NCAA Tournament as the No. 4 seed in the Gainesville Region. Salen holds Jasper records for Career Home Runs (42), Career RBIs (214), and Single Season RBIs (68) in 2010. He ranks second in program history in hits with 263, fourth in doubles, 57, third in at-bats, 752 and third in Runs with 201. After his college career, he signed a professional contract to play for the Evansville Otters in the Frontier League in 2011.
Thomas Waddell '81 - was a member of the Manhattan College baseball team in the late '70s and early '80s. The right-hander went on to sign with the Atlanta Braves as an amateur free agent in 1981.  After three seasons in their farm system, Waddell was drafted by the Indians in the 1983 Rule 5 draft. He made his major league debut on April 15, 1984. For the season, Waddell went 7–4 with a 3.06 earned run average, 59 strikeouts and six saves in 58 appearances for the Indians, setting a club record for relief appearances by a rookie. Waddell pitched for the Cleveland Indians from 1984 to 1985, and again in 1987. 
The 1999-2000 Women's Track & Field Team swept the MAAC Championships. The Jaspers won the Indoor Championships with 213 points, 135 ahead of the runner-up. For the Outdoor Championships, Manhattan scored 253 points, 129 points ahead of second place. The team was highlighted by Olympian, Aliann Pompey, Manhattan College's first-ever national champion after she won the 400-meter dash at the 2000 NCAA Division I Indoor Track and Field Championships. She also added multiple Metro Atlantic Athletic Conference and Metropolitan titles to her collegiate resume. A team captain during her time at Manhattan, Pompey was ranked 12th in the world in the indoor 400-meter dash as a senior at Manhattan. Many Indoor records from the 1999-2000 team are still standing: Tiffanie Poole, 200 Meters, 24.22; Aliann Pompey, 400 Meters, 52.21; Aliann Pompey, 500 Meters, 1:09.23; LaCole Fields, Shot Put, 15.01m (49 '3); 4x400 Meter Relay, Poole-Allen-Edwards-Pompey, 3:41.01. Outdoor records from the 1999-2000 team which still stand are: Aliann Pompey, 400 Meters, 52.53; Lisa Edwards, 400 Meter Hurdles, 1:01.25.
To RSVP for the 44th Annual Athletic Hall of Fame Event, visit https://alumni.manhattan.edu/events/hall-of-fame.php