Miguel Díaz-López '20 is the Student Speaker at 2020 Undergraduate Commencement
Díaz-López is currently enrolled in the mechanical engineering Ph.D. program at Johns Hopkins University.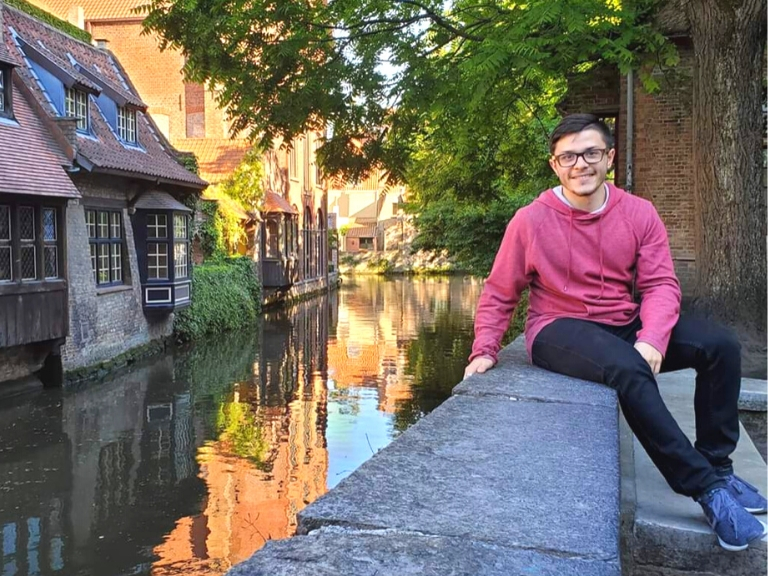 Miguel Díaz-López '20 is the undergraduate valedictorian for the class of 2020. A mechanical engineering major with a minor in physics, Díaz-López was born in Barranquitas, Puerto Rico, and raised in the Bronx. 
The first in his family to earn a college degree, Díaz-López attended the Frank Sinatra School of the Arts in Astoria, New York, and considered pursuing a degree in music before becoming interested in mathematics and physics.
During his college career, Díaz-López worked on a number of research and academic projects, including the National Institutes of Health-funded trial, Mi Vida Saludable (My Healthy Life) through Columbia University, which aims to improve cancer prognoses and survival rates among Hispanic breast cancer survivors. In the summer of 2019, he participated in a research project at the Technical University of Darmstadt, Germany, where he designed an accurate velocity estimator for an automated tram. At Manhattan, he created a simulated model to test the dangers of concussions, and presented his findings at the International Mechanical Engineering Congress and Exposition (IMECE) in 2019.
Díaz-López is an inductee of the national honor societies Tau Beta Pi (engineering) and Pi Tau Sigma (mechanical engineering), as well as Manhattan's highest scholastic honor society, Epsilon Sigma Pi. He received several academic scholarships, including the National Science Foundation STEM Scholarship; the Barry Goldwater Scholarship and the James Patterson Scholarship. He has helped other students as a tutor in engineering, physics and mathematics, both at Manhattan and through J.P. Morgan Chase's The Fellowship Initiative (TFI), which provides mentorship and academic support to underserved young people.
In addition to his academic achievements, Díaz-López is an accomplished percussionist. In the 12 years of his musical training, he played instruments such as the timpani, snare drum, bass drum, crash cymbals, marimba, xylophone, glockenspiel bells and vibraphone. He served as drumline leader for the Manhattan College Pep Band and performed as a soloist and in percussion ensembles at the Bloomingdale School of Music in New York City.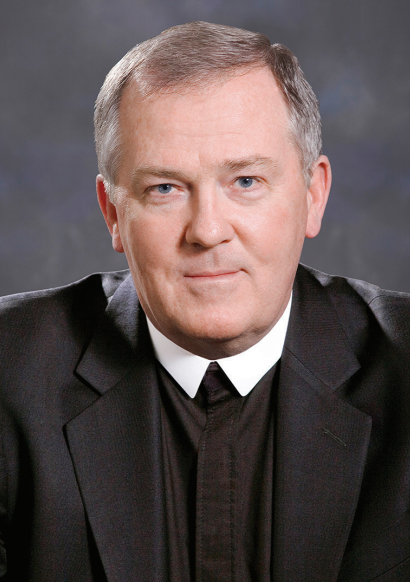 Also at the virtual 2020 Undergraduate Commencement, Brother William Mann, FSC, president emeritus of St. Mary's University (Minn.), will be presented with an honorary doctorate in humane letters. Brother William will deliver the commencement address to the class of 2020. 
A native of New York City, Brother William joined the De La Salle Christian Brothers in 1965 and began his career as an English and religion teacher, working from 1970-79 at two Christian Brothers high schools in New York and Rhode Island. Subsequently, he held posts directing Christian Brothers formation for the Long Island-New England Province and USA/Toronto Region, and from 1990-96 he was International Secretary of Formation in Rome. He later served as Delegate Superior for India and as Provincial for the LI-NE Province, which operates 10 educational institutions in New York and Rhode Island.
From 2000 to 2007, as Vicar General, Brother William was the second-highest officer of the international Catholic teaching order comprising 5,300 Christian Brothers, working with 73,000 lay educators to operate 930 schools and universities serving 900,000 students in 82 countries. He is a noted scholar and writer on the life and teachings of John Baptist de La Salle and has written and edited numerous publications examining his writings and putting them into context for Lasallian educators in today's world. 
The Baccalaureate Mass and Commencement ceremonies will be livestreamed online at https://commencement.manhattan.edu on Saturday, May 8, beginning with the Baccalaureate Mass at 10 a.m. Commencement will begin at 3 p.m. on May 8. 
All events will be recorded and available for viewing at https://commencement.manhattan.edu after they are completed.