Manhattan College Announces 2020 Athletic Hall of Fame Class
Eight individuals will be inducted into the Athletic Hall of Fame.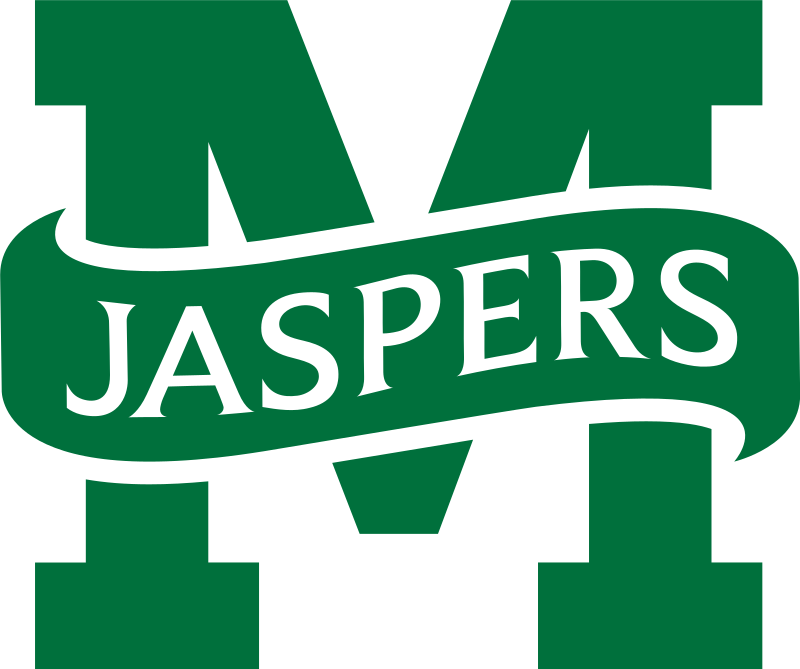 Eight individuals have been elected to the Manhattan College Athletic Hall of Fame class of 2020, and one team has been selected for special recognition.
The annual induction ceremony and dinner has been postponed for this year. The next event is scheduled to take place on campus in November 2021.
The 2020 honorees are:
John Bruckner '74 (football)

Mary Dudek-Serre '05 (women's lacrosse)

Carey Edwards '93 (men's basketball)

Milan Jotanovic '09 (men's track & field)

Walter Olsewski '68 (men's and women's swimming & diving/golf)

Mike Parisi '13 (baseball)

Joe Ryan '81 (men's and women's track & field)

Michael Ward '91 (men's and women's rowing)
Additionally, the 1977 men' soccer team will be honored for its outstanding achievement. 
"I'd like to thank the Hall of Fame committee for their enthusiasm, insights and participation in the selection process," said Bo Kucyna '81, Hall of Fame selection committee president. "We congratulate the 2020 Hall of Fame inductees, their families and sponsors."
John Bruckner '74 was a four-year starter for the football team, and the defensive leader of the 1972 team that matched the program record with six victories. A two-way player, he suited up at linebacker on defense and guard on offense, and was a three-year defensive captain. Bruckner was named Manhattan's 'Best Offensive Lineman" as a sophomore in 1971, and the "Best Defensive Player" one year later. He would go on to serve as team captain as a senior. A longtime member of the FDNY, Bruckner retired as a Battalion Chief in 2002, and was named as the 2011 FDNY Holy Name Society Man of the Year.
Mary Dudek-Serre '05 is one of the most accomplished players in the history of the women's lacrosse program. She helped Manhattan to back-to-back MAAC Championships in 2004 and 2005, and is the only three-time MAAC All-Tournament team selection in school history. A First Team All-MAAC selection as a sophomore in 2003, Dudek-Serre earned Second Team honors one year in 2004 thanks to a career-high 33 goals in leading Manhattan to a school-record 11 wins. At the time of her graduation, she was second in program history in both goals (114) and points (148).
Carey Edwards '93 was one of the cornerstones of Manhattan's outstanding basketball teams during the Steve Lappas and Fran Fraschilla eras. He scored 1,139 career points while helping the program to 79 wins over his four years, highlighted by three-straight trips to the postseason. As a redshirt sophomore in 1991-92, Edwards and the Jaspers earned a then school-record 25 victories and a berth in the NIT, while setting the table for a historic season in 1992-93. He had a breakout year as a redshirt junior, earning All-MAAC Second Team honors, averaging 13.3 points and 5.1 rebounds per game, as Manhattan secured its first-ever MAAC Championship along with a date in the NCAA Tournament against Virginia. As a graduate student in 1993-94, Edwards again was slated to the All-MAAC Second Team after notching 13.1 points per game as the Jaspers qualified for the NIT. Following graduation, he served as an Assistant Coach at UMass under Lappas, and is currently the principal at Waterbury High School.
Milan Jotanovic '09 is one of the top throwers in the history of the men's track and field program. A five-time All-American in the shot put, he finished third at the 2007 NCAA Outdoor Track and Field Championships and at the 2008 NCAA Indoor Track and Field Championships. The first-ever Jasper to register a toss of 20 meters or better, he holds the outdoor school mark with a throw of 20.04, to go along with an indoor record of 19.87. A five-year standout for the program, he redshirted the 2008 outdoor season and qualified for the Serbian Olympic team. Jotanovic then took advantage of his final season of eligibility in placing fourth at the 2009 NCAA Outdoor Track and Field Championships. A seven-time NCAA Championship participant, seven-time Met Champion and six-time IC4A Champion, he also won Penn Relays and NCAA Preliminary titles.
Walter Olsewski '68 served as the head of the swimming and diving program for 20 seasons, and was instrumental in resurrecting the men's team at Manhattan. During his 20 years, he guided the women's team to a 155-124 record (.556), and led both squads to a combined 200 victories. Olsewski also served 11 seasons as the Jaspers' golf coach. A standout swimmer in his own right at Manhattan, following graduation he worked for over 30 years in the Central Islip Public School District.
Mike Parisi '13 was an outstanding pitcher for the baseball program, winning 14 games with 272 strikeouts and a 4.03 ERA over 243.2 innings of action. Following his junior year, he was drafted by the St. Louis Cardinals in the ninth round of the 2004 MLB First-Year Player Draft. Parisi would quickly rise to the Major Leagues in 2008, playing a total of 12 games for the Cardinals. At Manhattan, he burst onto the scene as a rookie in 2002, going 7-4 with 81 strikeouts and a 2.83 ERA in 86.0 innings while helping the Jaspers to a then school-record 32 victories. For his efforts, Parisi earned Louisville Slugger Freshman All-American honors, and would cap his three-year Jasper career with a then school-record 104 strikeouts in just 81.0 innings as a junior in 2004. He would also play minor league baseball for the Cubs and Dodgers before retiring in 2013. After returning to college to earn his degree, Parisi has served as a physical education teacher and little league coach in Greenwich, Conn.
Joe Ryan '81 has had a tremendous impact in the long and illustrious history of the track and field program, serving as a coach for 30 years following a solid career as a student-athlete. Ryan, who was named the 2003 AFLAC National Assistant Coach of the Year, coached a number of college record-holders and numerous All-East performers in both the IC4A and ECAC Championships. A total of 62 MAAC Championships, 39 Metropolitan Championships, and one IC4A Team Championship were won during his time on the sidelines. In 2000, Ryan helped guide Aliann Pompey, Manhattan's first female All-American, to both the NCAA indoor 400-meter title and a national collegiate record in the 500-meters. In addition to his coaching duties at Manhattan, he has also served as the head track and field coach for Guyana at the 2008 Beijing and 2016 Rio de Janeiro Olympic games. Ryan, who was also a standout student-athlete at Manhattan, was a member of the Jaspers' record outdoor sprint medley relay team, and competed nationally for Ireland.
Michael Ward '91 is one of the elite oarsmen in the long and successful history of the rowing program, before also making an impact as a coach. He joined the team as a junior in 1988-89, and was a member of a successful lightweight eight and four. During his tenure, Manhattan medaled at numerous local races including New York State and Metropolitan Championships. He continued to compete as a member of the New York Athletic Club following his graduation. Like many alumni before him, Ward coached at Manhattan from 1991-97 and again from 2003-13. In 2017, Ward and his wife Karla returned once again to coach at Manhattan. When he is not coaching the men's club team, he works as the Engineering Manager for Capitol Fire Sprinkler, Inc.
With the election of this year's class, the Manhattan College Athletic Hall of Fame now includes 283 members.