The Sky's the Limit for Manhattan Students Interning for Dream Jobs in New York City
Four College students share their experiences working in journalism, education, fashion, and technology.
"The next Manhattan-bound 1 train will depart in two minutes," the MTA announcer bellows as an army of Riverdale commuters — many of them college students — pile onto the subway that will transport them to all five boroughs of the Big Apple. But today they aren't students. Today they're reporters, teachers, fashion queens and tech gurus.
And they're off to tackle the world.
During the fall 2015 semester, four New York City interns caught a glimpse of what it will be like to work in their chosen field — recording a news segment in Central Park, teaching local high school students about current immigration law, assisting on photo shoot sets to appear in an international magazine's latest issue, and testing autopilot technology for an industry leader.
In their own words, here's what they learned.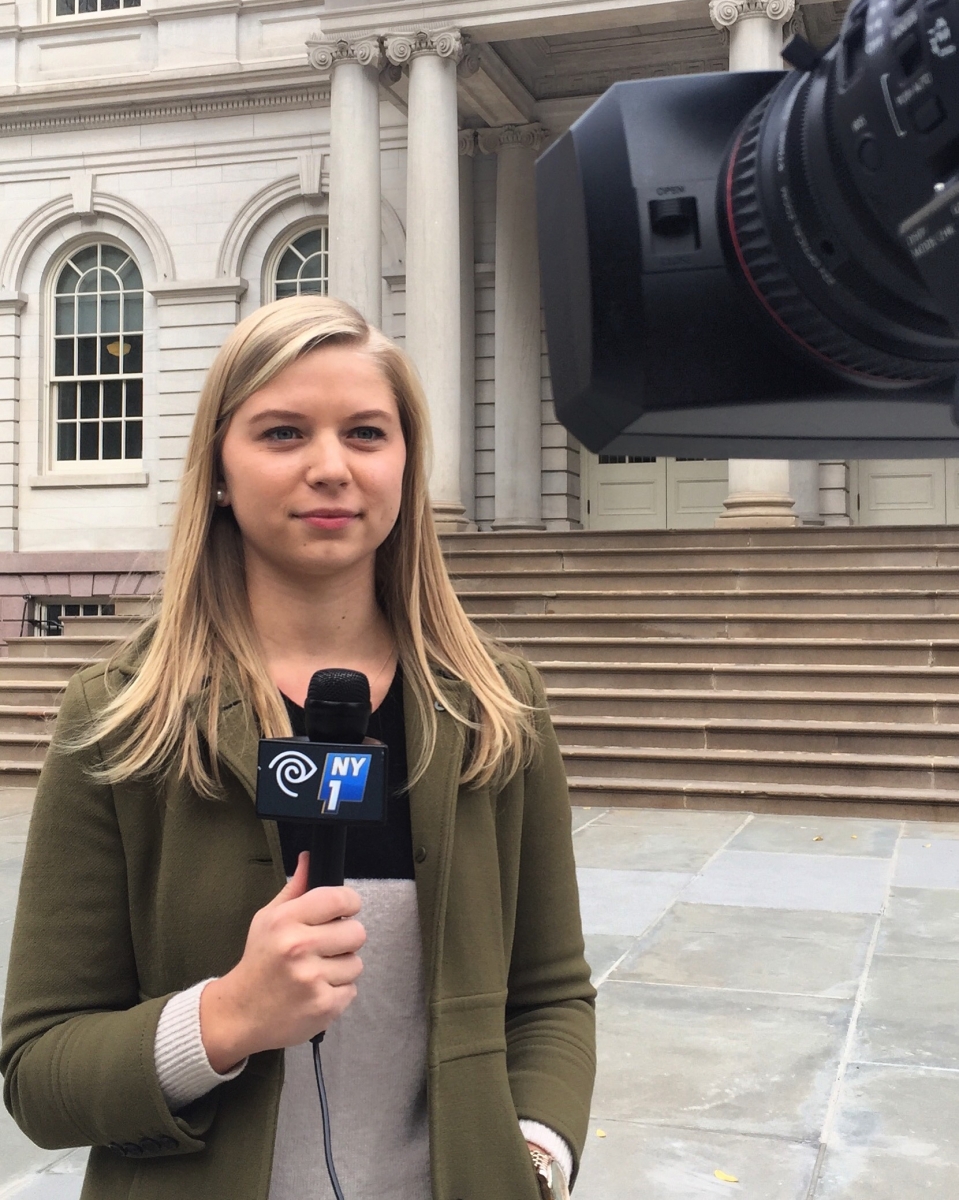 Kyleigh Panetta '17
School: Liberal Arts
Internship & Title: Production Intern, NY1
This communication major spent a semester buzzing around New York City collecting footage for a news story that will eventually become part of her broadcast portfolio. She also shadowed one of the network's education beat reporters on a long-term feature about New York City trademark locations.
My internship at Time Warner Cable News NY1 has been the best experience I've had so far in college. Working alongside Lindsey Christ, an education reporter for NY1, I have done things I could never have learned by simply reading books in class. I went out into the field to interview sources, helped with live on-scene segments, and even created my "package" – a news story I researched, led interviews and collected different sound bytes for. I attended meetings at City Hall, witnessed protests, and even got to cover a story related to Pope Francis' visit in September of 2015. It has been my dream to work as a journalist in New York City because there's always so much going on here. My time at NY1 has confirmed my passion for journalism. This is what I want to do.
---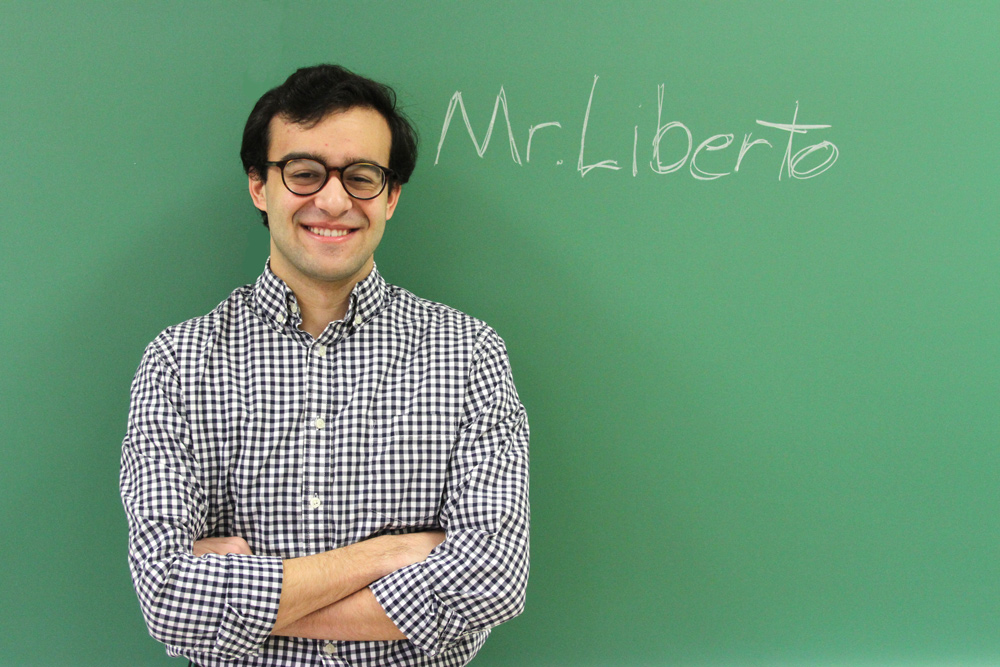 Robert "RJ" Liberto '16
School: Education & Health
Internship & Title: Student Teacher
Eastchester Middle School, Westchester County
DeWitt Clinton High School, Bronx
This adolescent education major started out the semester as a seventh-grade social studies teacher in Westchester County, where he helped ESL students to better understand historical events by drawing comics of them as a way of breaking down the language barrier. For the second half of the semester, he was placed in a U.S. government class in the Bronx, mediating debates between high school upperclassmen about current immigration law and other societal issues, like the banning of hoverboards on school campuses. Together, the two assignments made for a well-rounded teaching experience.
Eastchester Middle School, Eastchester, N.Y.: By the end of the first week, I was completely exhausted but was still excited to wake up on Monday morning to get back to the school. Over time, the seventh-graders began to enjoy my presence in the classroom, and became vocal and upset if they found out I was not teaching the lesson on that particular day. By the end, I was upset that I could not keep teaching these students for the remainder of the year.
DeWitt Clinton High School, Bronx, N.Y.: The students at DeWitt were some of the funniest and most genuine I have ever worked with. I often found myself comparing my high school students to those at the middle school level, and seeing that not much had changed in terms of what caught their attention or made them laugh. It was at DeWitt that I was able to learn and apply classroom management skills, something that I did not get a chance to practice at Eastchester. Despite some of the challenges, I succeeded by the end of the placement in getting even the most jaded seniors in the class to participate and (seemingly) enjoy the material covered in each class. The months I spent in both schools only solidified my desire to one day teach social studies in my own classroom!
---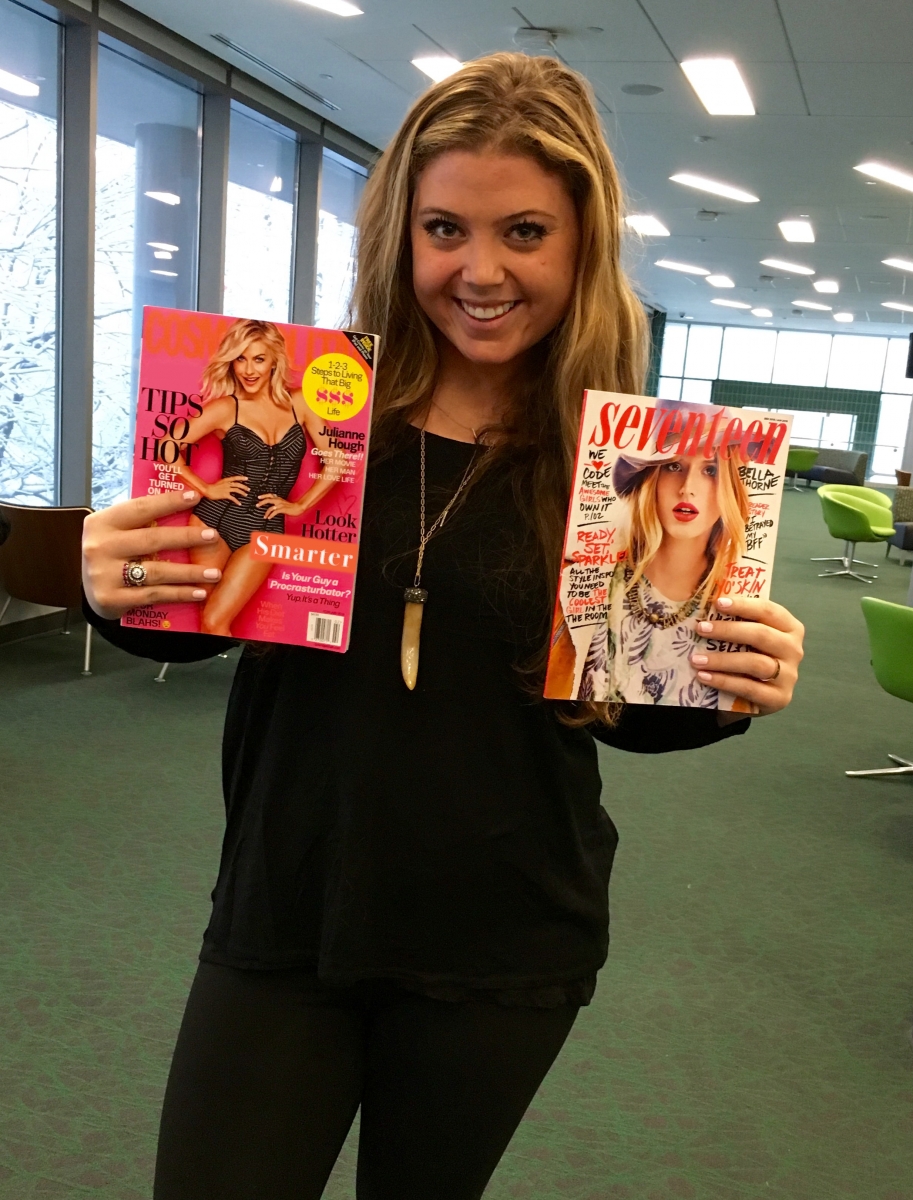 Shannon Butler '17
School: Business
Internship & Title:  Accessories Intern at Cosmopolitan and Seventeen magazines
New York City is where dreams come true if you're this business major, who, after spending her teen years in the Midwest fantasizing about a career in fashion, landed an internship that allowed her to assist on fashion spreads that appeared in the magazine's glossy pages.
Had I stayed in my small hometown in Illinois, I would have missed out on the opportunities I've had while enrolled at Manhattan, where I am in such close proximity to New York City. I was fortunate enough to attend the 2016 New York Fashion Week, spend time at Seventeen, a magazine that I have read since I was 10 years old, and meet so many influential people in the fashion industry. I was even able to handle amazing pieces from designers that I dreamed about in magazines and on TV. I really wanted to put myself front and center when it came to fashion and doing what I dreamed of. Interning in Manhattan is one of the best things that could ever happen to you because it throws you into the real world, where you can see what you're really made of. I also saw the December issue of Seventeen, which lists my name on the masthead. I cried. It was the coolest thing ever.
---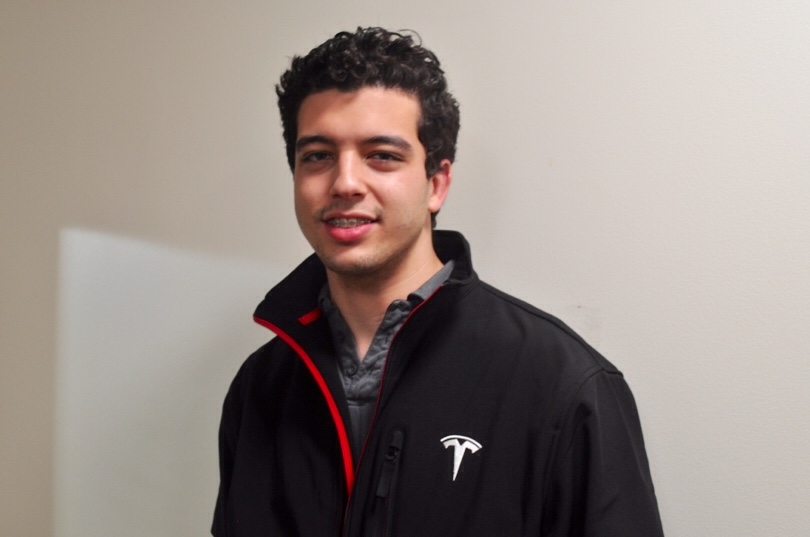 River Castelonia '17
School: Engineering
Internship & Title: Product Specialist Intern, Tesla Motors
This mechanical engineering major split his time between Riverdale and Manhattan's Chelsea neighborhood. There, he worked in the downtown showroom of Tesla Motors, testing autopilot functions for new company software, attending nearby events, and educating the public on how an electric car is developed — from how it's designed to the advances in technology that bring it to life.
I interned as a Tesla Motors product specialist, which means that I used my engineering background to help explain the complexities of our technology in an understandable way to clients. Tesla attracts some of the coolest and most interesting people to its Manhattan showroom. This has allowed me to meet people from Sweden, London and New Zealand. Some people are a bit skeptical of the concept of an electric car, but after coming into the showroom, they realize it's not your average car. It feels great to be a part of such an innovative company that is pushing toward a cleaner and more energy-efficient future. Being able to do this in New York has also been incredible. I have learned so much about other people, cultures, religions and professions. Manhattan College has helped to give me these opportunities which, in turn, has helped me to reach heights I never knew were possible.