Eastward Bound: West Coast Natives Make their Mark on Manhattan
Jaspers from the west coast discover that New York City is the ideal backdrop to an exceptional education.
New York City: There's no place like it. That's why many westerners brave the cultural divide between U.S. coasts, moving more than 3,000 miles away from the comforts of hometown faces and places for the promise of the Big Apple.
Jaspers define and distinguish that promise for themselves: from discovering independence and big city opportunities to continuing a family tradition, they find that a close campus community with easy access to New York City is the ideal backdrop to the transformation that begins in the classroom.
Best of Both Worlds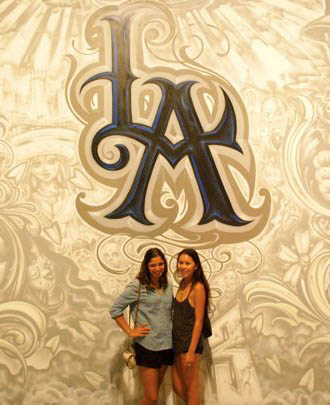 Just a short subway ride from one of the most diverse cities in the world, Manhattan was the ideal choice for the varied interests and goals of lifelong friends and L.A. natives Clarisse Aoanan '15 and Nicole Peltier '15 who wanted to experience NYC in tandem.
Aoanan, a self-starting business major who's also pre-med, can usually be found in the middle of O'Malley Library stacks as she juggles six to seven courses per semester. Peltier, a communication major, divides her time and attention between the classroom and developing her professional experience downtown.
As a rule, weekends are a time for the duo to slow down and explore everything the city has to offer, from the newest wine bar in SoHo to the Museum of Moving Art in Astoria. Together, they've mastered the subway system and the art of layering during frigid winter months.
"There's nothing like being in NYC while you're young," Aoanan says. "We've had so many crazy adventures. We've gotten lost, we've discovered new places, and I love that."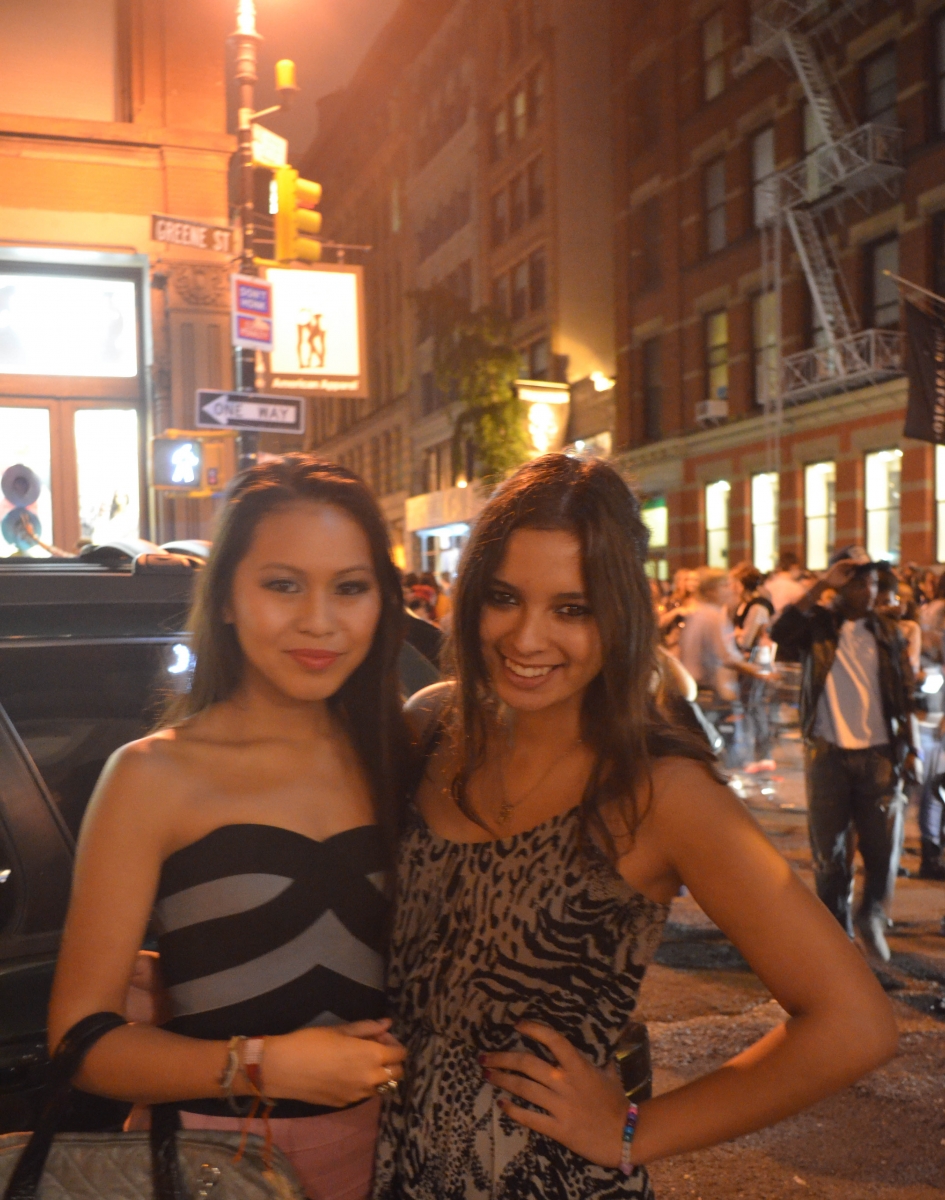 During summers, both Aoanan and Peltier prioritize their own professional development in very different ways. Aoanan, on the fast track to medical school, returns to California and takes general science courses at the nearby community college. Peltier stays at Manhattan to develop her professional resume.
In addition to finding her footing as a freelance photographer, Peltier interned with Gluttony, an ad agency in Chelsea during summer 2013. Since May, she's served as a guest services and production assistant at EDC New York at MetLife Stadium, a position she secured by simply volunteering at several events.
"Living here is exciting because you're pushed out of your comfort zone," Peltier says. "I've met a lot of people and made a ton of connections by doing that, and none of that would have happened if I didn't live in New York City."
Continuing a Tradition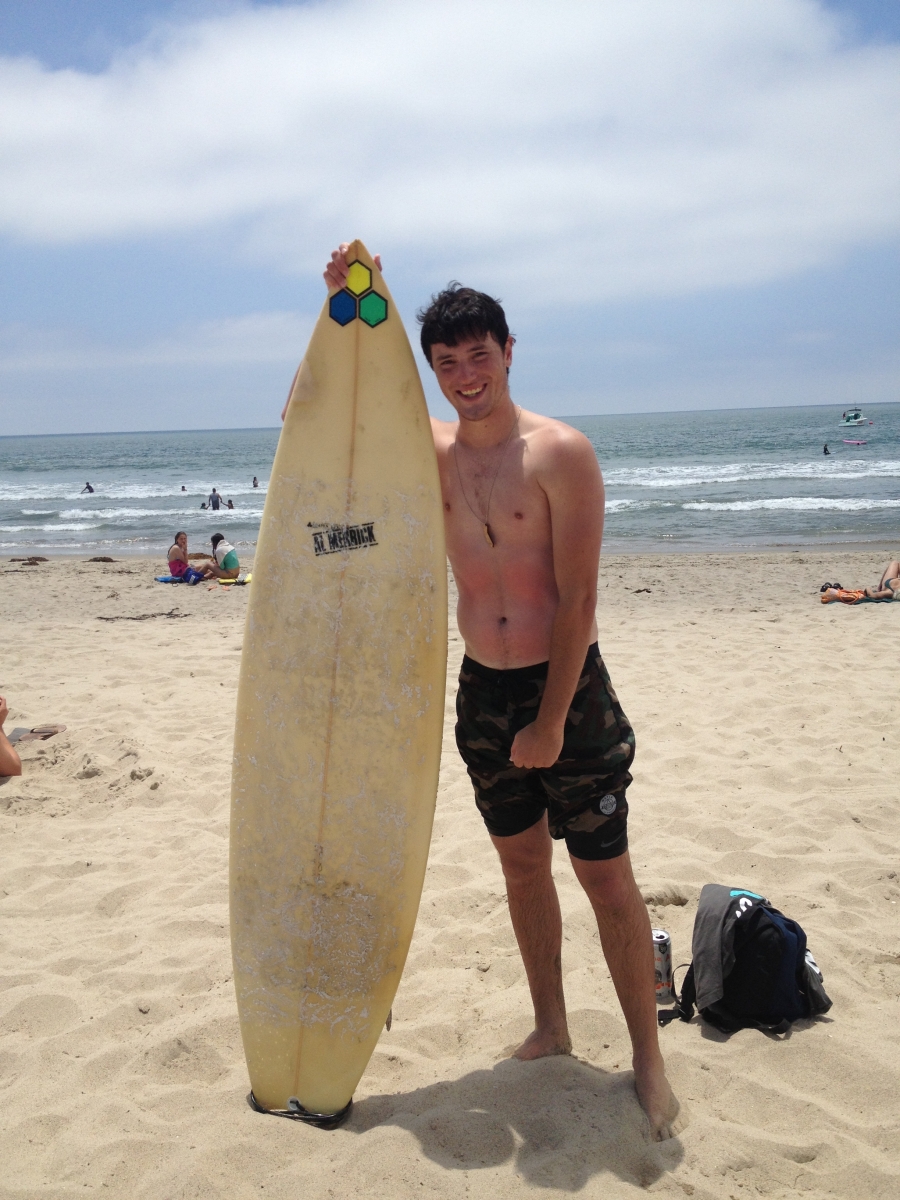 Tyler Mulvaney '16 is a fourth generation Jasper who grew up in the laid back surfing culture of Santa Monica, Calif. There was never a doubt in his mind that Manhattan was his college of choice, as he planned to follow in the tried and true footsteps of his father, grandfather and great uncle.
Although Mulvaney immediately felt at home on campus, all the family anecdotes couldn't prepare him for the fundamental adjustments as he traded his flip-flops for boots and surfboard for a MetroCard.
He remembers his snow-covered debut as the Jaspers pitcher during a game against Seton Hall, joking, "I had never been so cold in my life."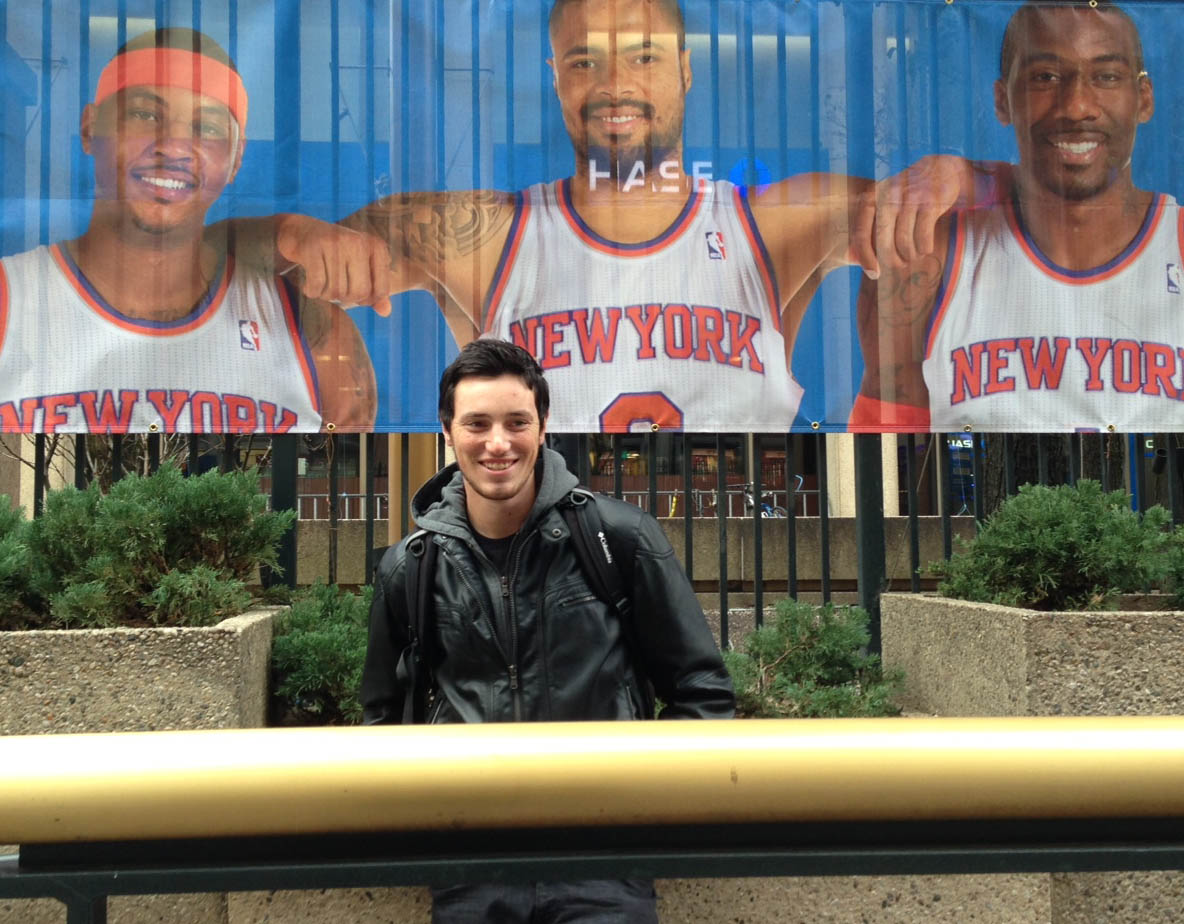 The different climate and culture pushed Mulvaney to explore new hobbies. This year, he decided to trade in his baseball glove to explore other opportunities on campus. He's currently a member of the St. Thomas More Law Society and regularly participates in mock trials.
The history major hopes to attend law school and eventually become an agent for the Federal Bureau of Investigation.
A Perfect Fit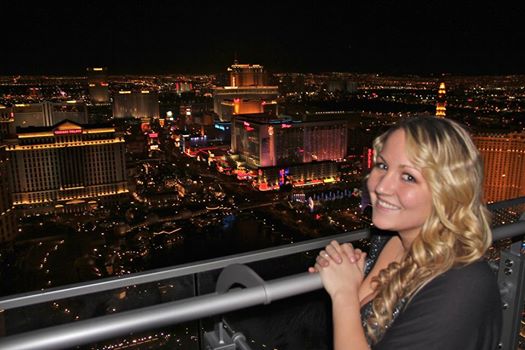 Las Vegas native Mickayla Romero '15 discovered her passion for education and service during her junior year of high school when she took a course in adaptive physical education. Hoping to find a good education program at a college that offered D1 athletics, she says it felt like an act of providence when Manhattan's head coach Tom Pardalis contacted her to play softball for the Jaspers.
Making the 3,000-plus-mile trek and learning about Manhattan's Lasallian heritage, she says, "It was perfect. Manhattan was the best decision I've ever made."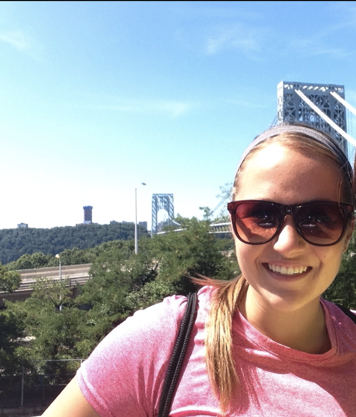 Although it's far from home, she maintains a position she acquired in high school and returns home for winter and summer breaks to work at Opportunity Village, a not-for-profit organization that serves people with intellectual disabilities to enhance their lives and the lives of their families.
Currently, Romero is halfway through Manhattan's five-year childhood and special education B.S./M.S.Ed. program, and is an integral part of the softball team, named to the MAAC All-Academic Team in 2012. Additionally, she serves as an active member of Kappa Delta Pi, the national honor society for education, and helps with campus and community-wide events.
Confidence to Conquer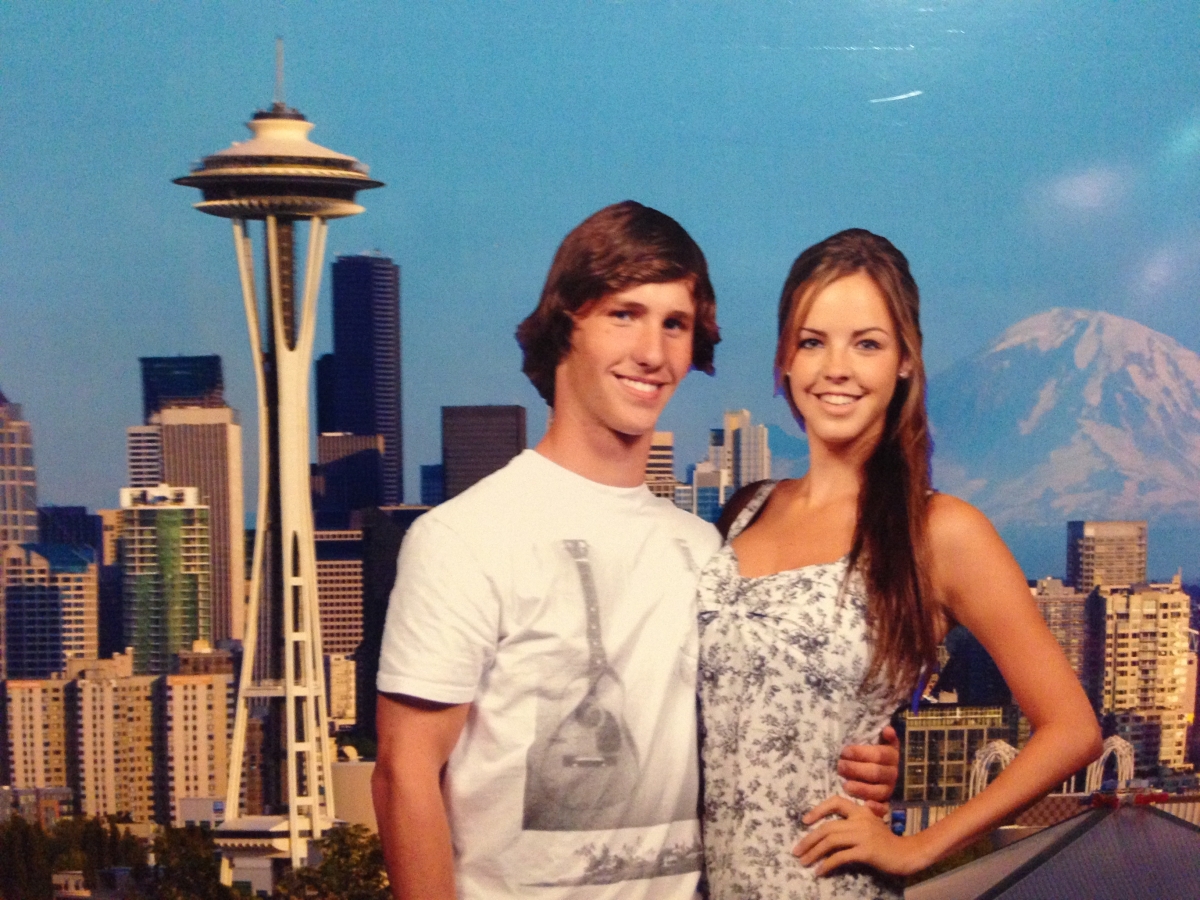 "Go far; go find yourself; go see the world," was the parental advice Ivy Enneking '14, a chemical engineering major, was given when she began her college search.
Heeding this advice, the Tacoma, W.A. native explains, "When you have to leave your family and home, you have to create your own family there, especially in an urban setting," Enneking says. "The moment I set foot on campus, I felt a family atmosphere."
Enneking quickly became a campus leader, serving as a resident assistant and eventually a member of the Model United Nations team. In fact, her participation in a Society of Women Engineers event in Manhattan led to a paid summer internship with Unilever's Lipton Tea manufacturing plant in Suffolk, Va.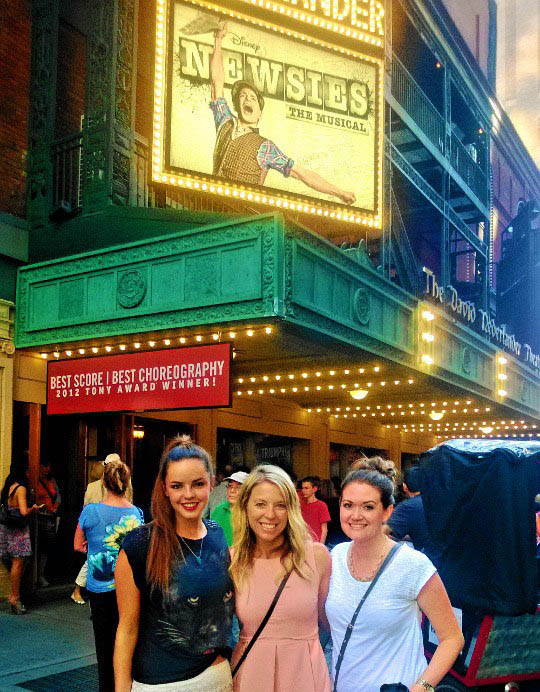 As a part of the quality control department, Enneking was given the responsibility to review the company's processes and make assessments and recommendations. To her surprise, many of these were accepted and implemented under her supervision. She quickly realized that on the job, age and experience weren't of utmost importance; she already had the life skills and confidence to get the job done.
"Moving to the East Coast was the hardest thing I've ever done, but also the best," Enneking says. "With that experience, when you have that much responsibility put onto you at a job or an internship, you're not afraid of it. It feels normal because you're used to being self-sufficient and make rational, responsible, independent decisions."
"Manhattan has given me confidence to do what I want to do," Enneking adds. "It's great to be leaving college with that peace of mind."
Discover more about the world's greatest classroom.