How Failure Becomes Invention: AT&T's No. 1 Innovator Unveils Secret to Success
Alumnus Dale Malik '80 discusses his transformation from struggling freshman to tech industry leader.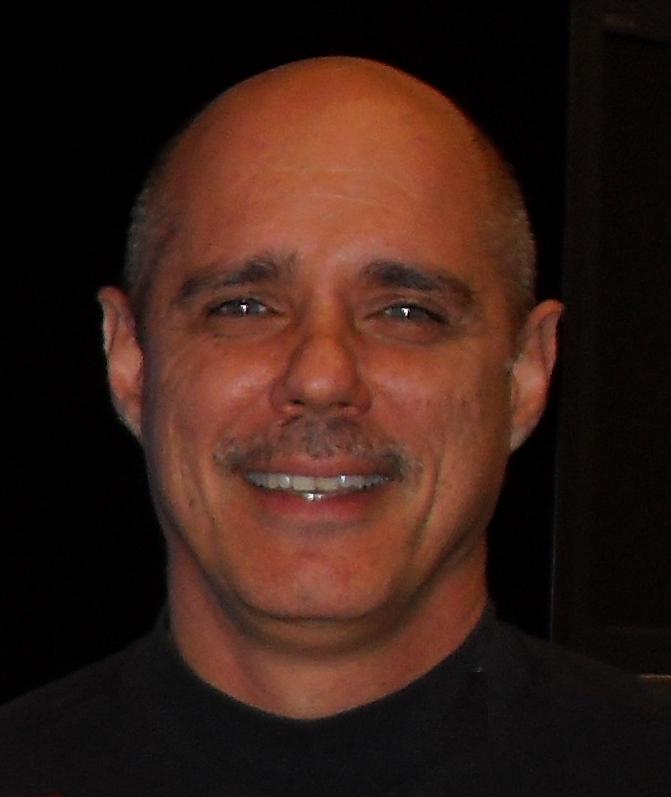 Innovator Dale Malik '80 always has an array of top-secret developments at his fingertips.
With more than 170 patents to his name, the No. 1 innovator at AT&T Labs has led the PC, Internet and wireless revolutions. His inventions are so prolific, they've become woven into our current culture of connectivity — he delivered voice caller ID before caller ID became commonplace, banned the annoying dial-up Internet busy signal and made your iPhone capable of setting DVR.
Malik remembers the day in early 1980 when his career path first became clear. It came in the form of a casual yet pointed suggestion from James Ley, Manhattan College's then chair of electrical engineering: "You should work for Bell Labs."
Bell Labs was the birthplace of the laser, Unix operating systems and C programming languages, as well as the first single-chip digital signal processor. Bell contacted him directly, following Ley's referral, and after interviewing with four different departments, Malik found himself with four resounding offers on the table.
Malik's reaction? Disbelief. Just three years earlier he was struggling to maintain a 2.1 GPA.
"Everybody would like to believe that life is linear, but it's far from it," Malik says. "Believe it or not, I was not your model student when I arrived on campus. I was full of ideas and potential, but a work in progress. Thankfully James Ley, head of the department, saw that in me and was patient as I evolved from a C student to an honors graduate."
Learning to Succeed
Malik, a lifelong tinkerer, attended Archbishop Molloy High School in Queens. It's where he took his first hands-on electronics course, learning to program on paper tape machines and fix transistor radios.
"I loved to figure out how things worked, and I was fascinated by computers and what they might be able to do when connected to other things," says Malik. "I was lucky my high school was fairly forward-looking at the time because I never considered going into anything else in college having had that exposure."
But Malik adds, "I had no idea what studying and homework was like because I could get by — a good SAT score got me into the College."
An electrical engineering major, Malik first met Ley in a freshman computer science class and admits he would have rather been playing basketball—for him, the material was mostly review. He approached Ley after the first class and said, "Look, I know this stuff. I did this in high school. Can I just come for the test?"
They eventually struck an agreement: If he could complete a coding project, he'd be awarded an A for the course.
Malik happily squirreled the four-inch thick paper printout assignment back into his dorm room and ran it across the floor, literally "walked his code" and corrected lines with pen. He earned the A and Ley's respect, which eventually translated into a graduate fellowship at the College. Malik earned his first 4.0 GPA during his first graduate semester.
Early Career
Malik worked in Bell Labs for his first three years out of college where he says he was "just swimming in possibility." During that time he got involved with a digital music project for Stevie Wonder. A colleague needed his digital and analog electronics design expertise and programming skills to integrate an array of musical instruments into a digital music system, which helped the blind musician compose the Woman in Red album.
In 1983 he transferred to a new division at Bell to help launch personal computers. He participated in product consortiums with his peers including industry heavyweights Bill Gates and Steve Jobs, and he returned from California with one of the first 5 ¼-inch hard disc drives designed for PCs.
"I was fortunate enough to participate in the writing of the original interface standards for PC disk drives," Malik says. "It was an important step in miniaturizing computers systems to go into home and offices."
He left AT&T in 1989 to pursue his own entrepreneurial endeavors in the early medical emergency response business, and helped to found Link Technologies. It was a valuable crash course in business and marketing but ultimately, in 1992, he relocated to Atlanta to run the BellSouth innovation lab, where he developed early smart telephone services and led the war on Internet spam and viruses.
A Prescription for Success
Today, Malik is the director of AT&T's Home Solutions Foundry efforts, a relatively new area of the company that is focused on innovation, technology and accelerating changes into the broadband and home entertainment market.
"There's something exciting about being able to step back from something, asking the question, 'Is this the best you can do? Is that right — it may have been then— but is it now? Maybe it's not right and we've just accepted it to be that way.'"
Although his work projects are top-secret, Malik reveals that he is busy breaking into the customer service arena in the hopes of updating the way that people communicate to solve problems with customers.
Looking back on his journey but ahead in his industry, he reminds himself, "You're always a work in progress."
"I'm very fortunate," says Malik. "My experiences at the College really set me up to do some awesome things in my career — things that most people could wish they could get involved in. If you feel you really have something and are looking to figure out how to turn it on, Manhattan is a great place to do that."
Discover more Jasper success stories.