Into Africa: Manhattan College Expands Study Abroad Opportunities
The College expands its study abroad opportunities and partnerships in Ethiopia, Ghana and Rwanda.
Next spring, Jaspers studying Economic Growth and Development will extend their reach more than 7,000 miles from Riverdale to Rwanda, and have the chance to study a developing country firsthand.
ECON 412 is part of a push to expand study abroad course offerings in Africa, a continent that's remained untouched by the College's academic programming until this year.
"In general, study abroad is important to globalizing your knowledge and experience, but it expands the more you travel to different parts of the world," says Kevin Gschwend, study abroad coordinator at Manhattan College. "Africa is a very different experience in comparison to studying abroad in Italy or France."
Ethiopia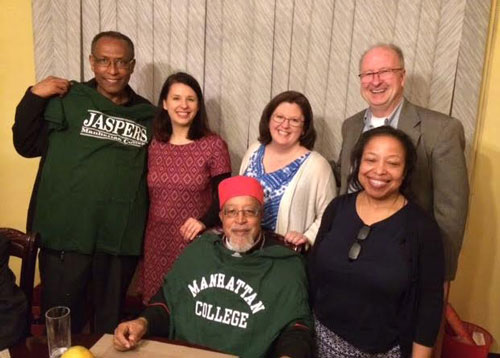 Gschwend was part of a cohort of Manhattan College faculty and administration, along with representatives from the Institute of the Brothers of the Christian Schools, International Association of Lasallian Universities (IALU) and La Salle University, that traveled to Ethiopia in May to explore study abroad opportunities and collaborative research projects with partners in Africa including Catholic Relief Services (CRS) and the United States Aid for International Development (USAID), among others.
The group also visited the Ethiopian Catholic University of Saint Thomas Aquinas (ECUSTA), a higher learning center that the Institute of the Brothers has been asked to administer. May's exploratory visit was the second of two led by Brother Jack Curran, FSC, Ph.D., vice president for mission at the College, and could result in the establishment of the first Catholic university in Ethiopia.
Ghana
The following month, Jawanza Eric Clark, Ph.D., associate professor of religious studies, led the College's first ever study abroad trip on African soil. Six students, none of whom had been to the continent before, spent two weeks studying African Christianity in Ghana.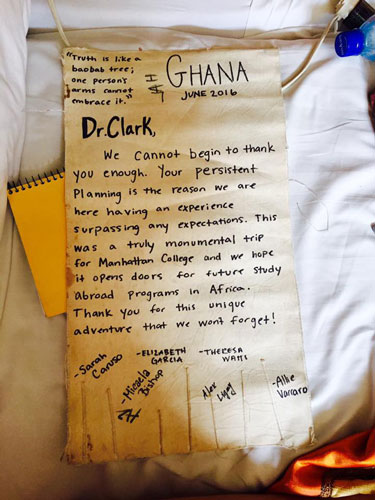 "I talk in my class a lot about the western misunderstanding and misconception about Africa, about this 'myth of the primitive' that we have to constantly combat," Clark says. "Once they got there and actually engaged with people on the ground, they realized their assumptions about Africa and their expectations were totally torn asunder."
Clark also explains that his students connected with the course material in a completely different way than they did on campus.
"While in Ghana, we visited Elmina Castle, a former slave trading post built by the Portuguese in 1482," says Allison Vaccaro '18, a special education major. "We got to tour the castle and learn about its dark past. Reading about the castle in a classroom in New York would have been powerful, but being there was absolutely indescribable. Standing in the dark cold cellar was something you had to experience, not learn about."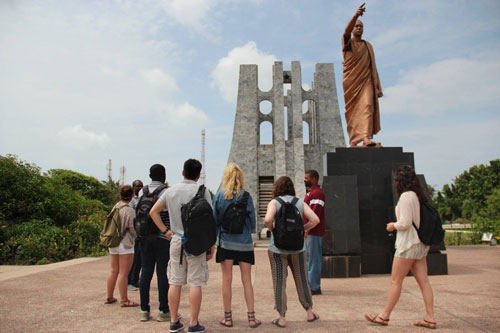 Just a few weeks later, Ghana welcomed another Jasper — this time through a CRS-sponsored Faculty Enrichment Program that seeks to integrate the work of CRS into the classroom. Jessica Wilson, Ph.D., assistant professor of civil and environmental engineering, along with faculty members from across the country, met with community leaders and partners in Ghana to observe their water filtration systems. Back home, three graduate environmental engineering students are working with Wilson to research and improve these systems.
Rwanda
ECON 412 will examine the economic issues that arise out of poverty, lack of accessible education and health care, environmental degradation, as well as international trade and financial agreements.
"Most economic models don't work in developing countries. This course will be very topical and data-driven," says Gwendolyn Tedeschi, Ph.D., associate professor of economics and finance. Following the trip, Tedeschi will have her students write a reflection, incorporating data they collect in Rwanda and examining findings that may be inconsistent with their initial predictions.
Planned in partnership with the Global Engagement Institute, the trip will include opportunities for students to visit the Nyamirambo Women's Center in Kigali, an artisan collective that provides education and training to disadvantaged women; a Vision 2020 community in Gashora that is working to overcome rural development challenges; a Catholic Relief Services branch in Kigali; various fair trade vendors; as well as the country's genocide memorials and a full-day safari.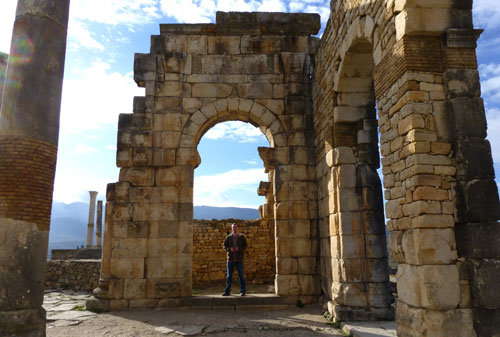 International studies major Oliver Granas '17 is enrolling in Tedeschi's course with the hopes of heading back to Africa after he graduates in May. Last spring, Granas spent a semester abroad in Morocco through an International Studies Abroad (ISA) program. There, he was able to practice his French and Arabic minors daily while living with a host family in Meknes.
"There's a great mix of cultures there, even within one country," Granas says. "Africa is developing. It's becoming much more influential in today's world."
Africa's global influence has indeed prompted the College to think strategically about its offerings there. In the future, Clark says he would love to teach a course in Black Theology in Cape Town, South Africa, and Ghislaine Mayer, Ph.D., assistant professor of biology, has proposed a Field Work in Global Health/Neglected Tropical Diseases course in Ethiopia.
"When there's real world application, it makes a difference and the information sticks," says Granas, who is looking into joining the Peace Corps or becoming a government translator. "I think it's important to study areas other than popular destinations. It's important to step out of your comfort zone."