As the class of 2014 prepares to enter the real world, five seniors divulge post-graduation plans and reflect on what it means to be a Jasper.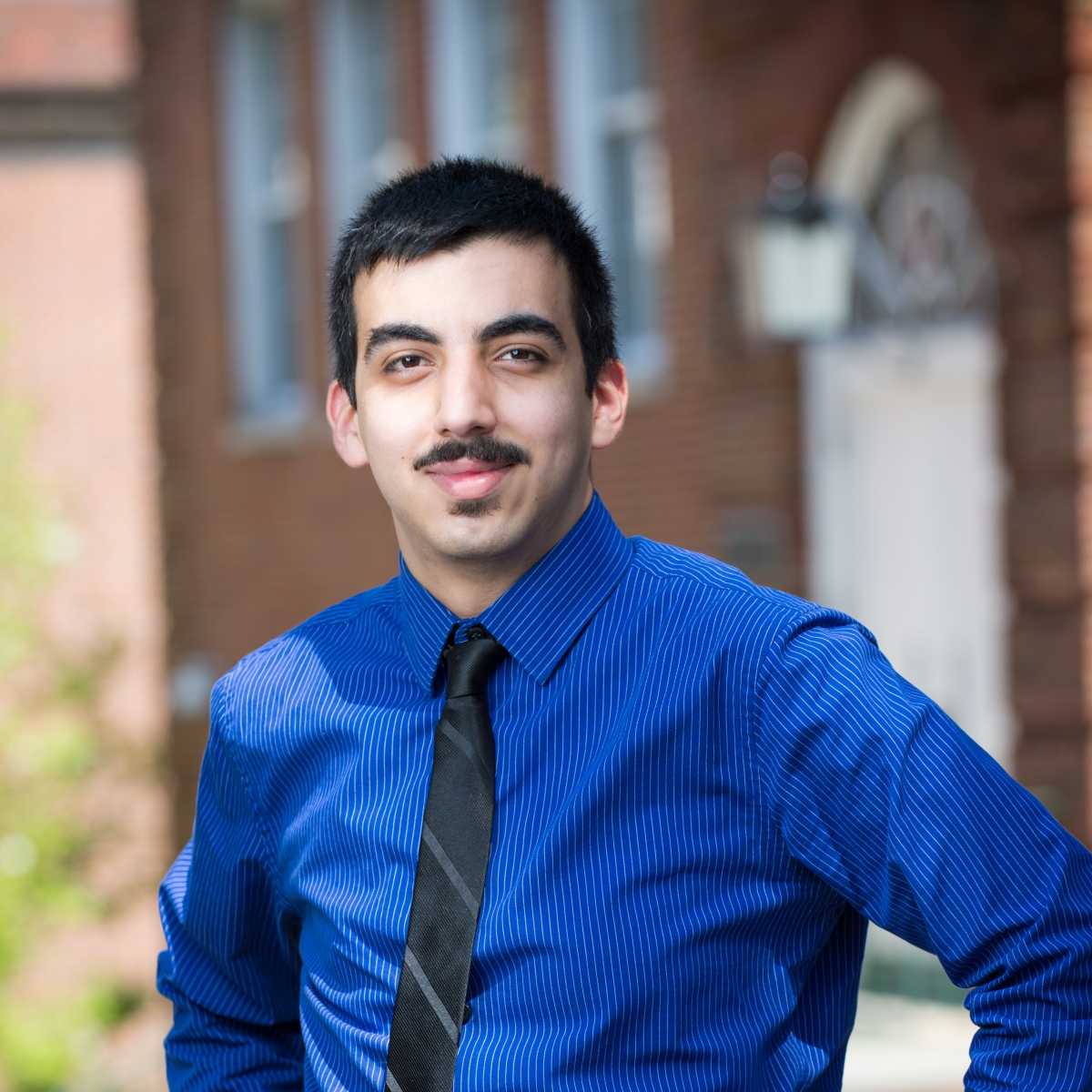 Ubadah Abdullah
Major: Civil Engineering
MC Involvement: American Society of Civil Engineers; Chi Epsilon, Epsilon Sigma Pi and Tau Beta Pi Honor Societies; Intramural Soccer; and Muslim Student Association
Post-Graduation Plans: I am currently working at Hudson Engineering and Consulting where I will start full time after graduation. I will return to Manhattan College part time in fall 2014 to pursue a master's degree in structural engineering.
Best Manhattan College Memory: These past four years have flown by and left me with plenty of memories that I'll cherish. There was intramural soccer where I met so many passionate players of the world's sport, the many hours spent hanging out with friends in Locke's freshman year, and of course the many anecdotes of professors who took the time out to blur the line between professor and friend. The Manhattan College experience as a whole is the memory that I will walk away with and remember most.
Where Do You Hope To Be in 10 Years: So much has happened in the last 10 years of my life, so I can only imagine what the next 10 will be like. I hope to have my Professional Engineering License and to be working in an environment that helps me grow as an engineer and a person. I hope to have started a family that I can keep as happy as my family has kept me. Most importantly, I hope to be happy and have as many, if not more, fond memories as I do from the past 10 years of my life.
What is a Jasper: To be a Jasper isn't simply about being a part of Manhattan College, but being part of a community that grows together and helps others. One of the things that struck me the most about Manhattan College was how quick the school as a whole jumped to help others who needed it. Whether it was the volunteers who helped after the disaster that was Hurricane Sandy or those who donated to help the victims of the typhoon that hit the Philippines, Manhattan College was committed to giving back. This commitment is what being a Jasper is all about.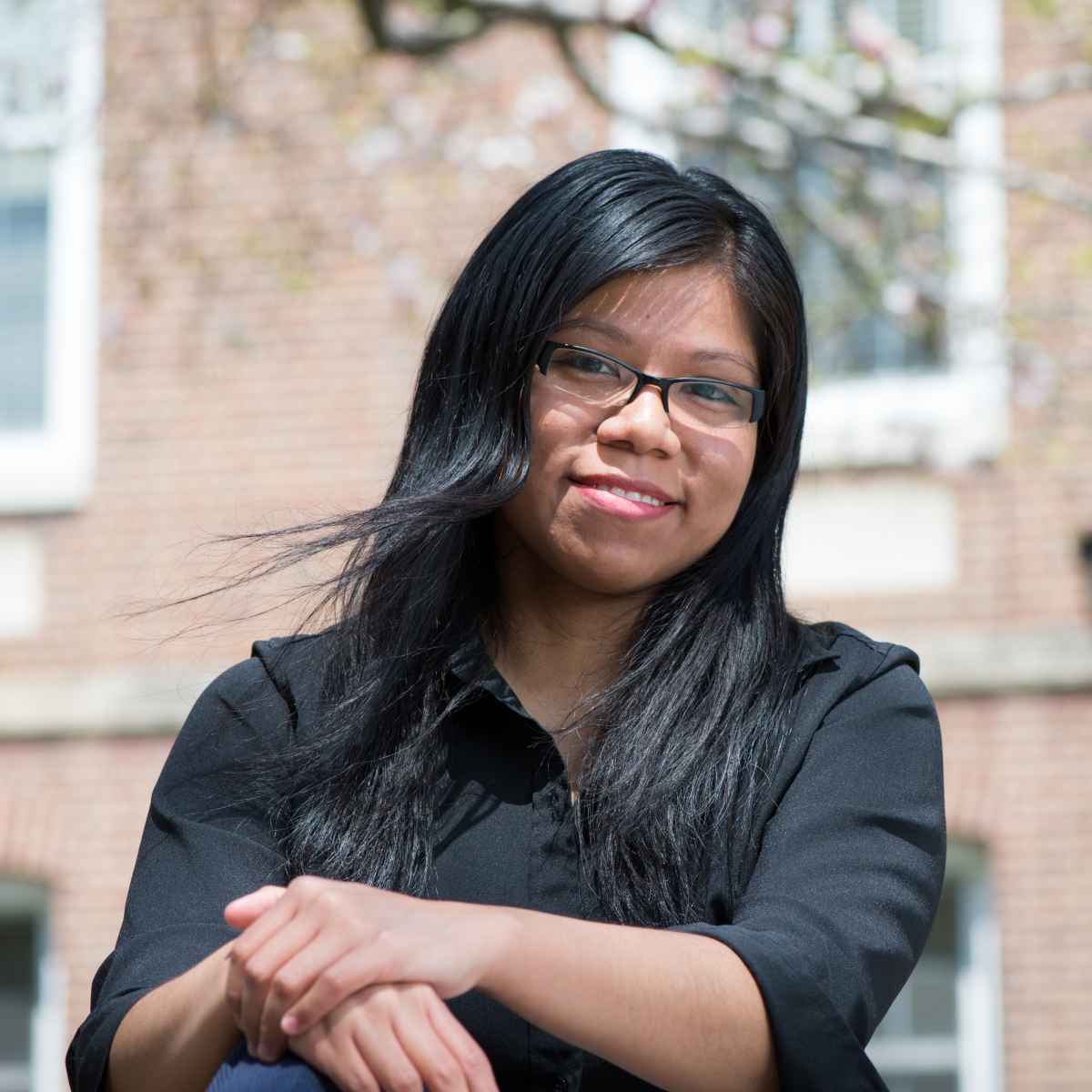 Betsy Camano
Major: Mathematics
MC Involvement: Epsilon Sigma Pi and Pi Mu Epsilon Honor Societies; and Center for Academic Success Math and Computer Science Tutor
Post-Graduation Plans: I will be pursuing a Ph.D. in Mathematics at the University of Massachusetts at Amherst, while helping students in mathematics courses as a teaching assistant.
Best Manhattan College Memory: I will always remember how my classmates and I got together to solve problems in my Problem Seminar course and Network Theory course. Each one of us played a role in finding insights to a problem or pattern. We also got to know each other more, as well as our professors. This will always be one of my favorite memories.
Where Do You Hope To Be in 10 Years: In 10 years, I hope to live in a community where I will be working as a professor and conducting research. I see myself sharing my knowledge with others and discovering new ideas.
What is a Jasper: To be a Jasper means to be curious about everything. It means to question material learned and to mold that information to be understood in one's own way. A Jasper also cares about others and wants everyone to be happy.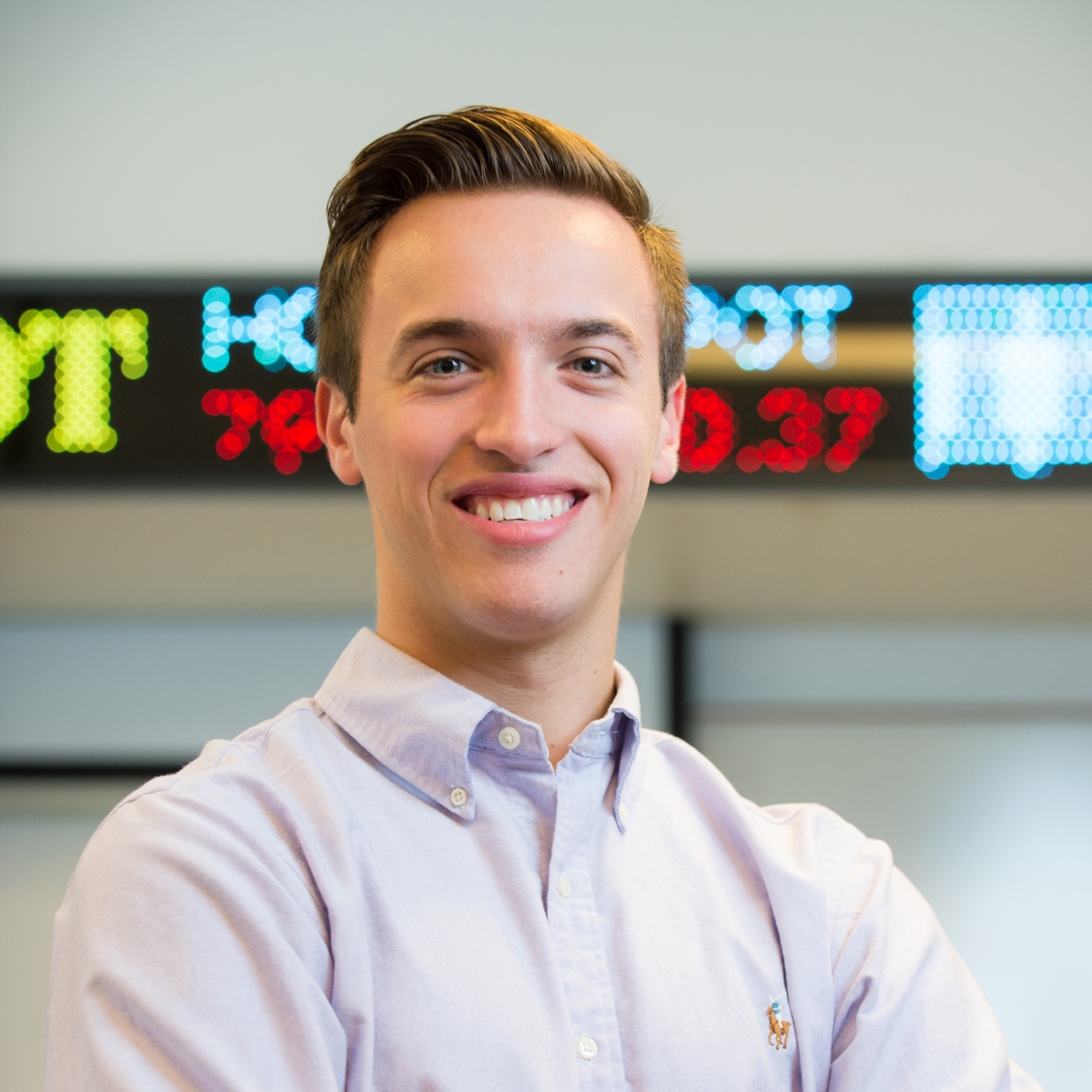 Daniel Festa
Major: Economics and Finance
MC Involvement: Beta Financial Management Association; Economics and Finance Society President; Gamma Sigma, Omicron Delta Epsilon Honor Societies; Honors Enrichment Program; Jasper Investors; Men's Soccer Team Captain; New York Society of Security Analysts; Pen and Sword Honor Society Treasurer; VITA (Volunteer Income Tax Assistance) Program; School of Business Student Advisory Board; Student-Athlete Advisory Committee (SAAC)
Post-Graduation Plans: Upon graduation, I am going on a grad trip with three of my best friends from College and some friends from high school. When I return, I will commence working at Morgan Stanley (where I interned last summer) in the Hedge Fund Services department as an investor services representative. In two years, I plan on going to graduate school to obtain a dual Juris Doctor and MBA degree.
Best Manhattan College Memory: I actually don't have a particular answer. It is the extraordinary people who made and will continue to make my experience here at Manhattan what it is. I will always remember all of the great friends, professors and administration that have contributed to the unforgettable times I have been fortunate enough to have here. 
Where Do You Hope To Be in 10 Years: In 10 years, I hope to be doing what I love, in a successful position, with the woman who I love, and planning to start building a family.
What is a Jasper: A Jasper is a special type of person. My definition of a Jasper is someone who is loyal, honorable and generous. Being a Jasper promotes pride, civility and respect for all other members of society, regardless of who they are or where they come from.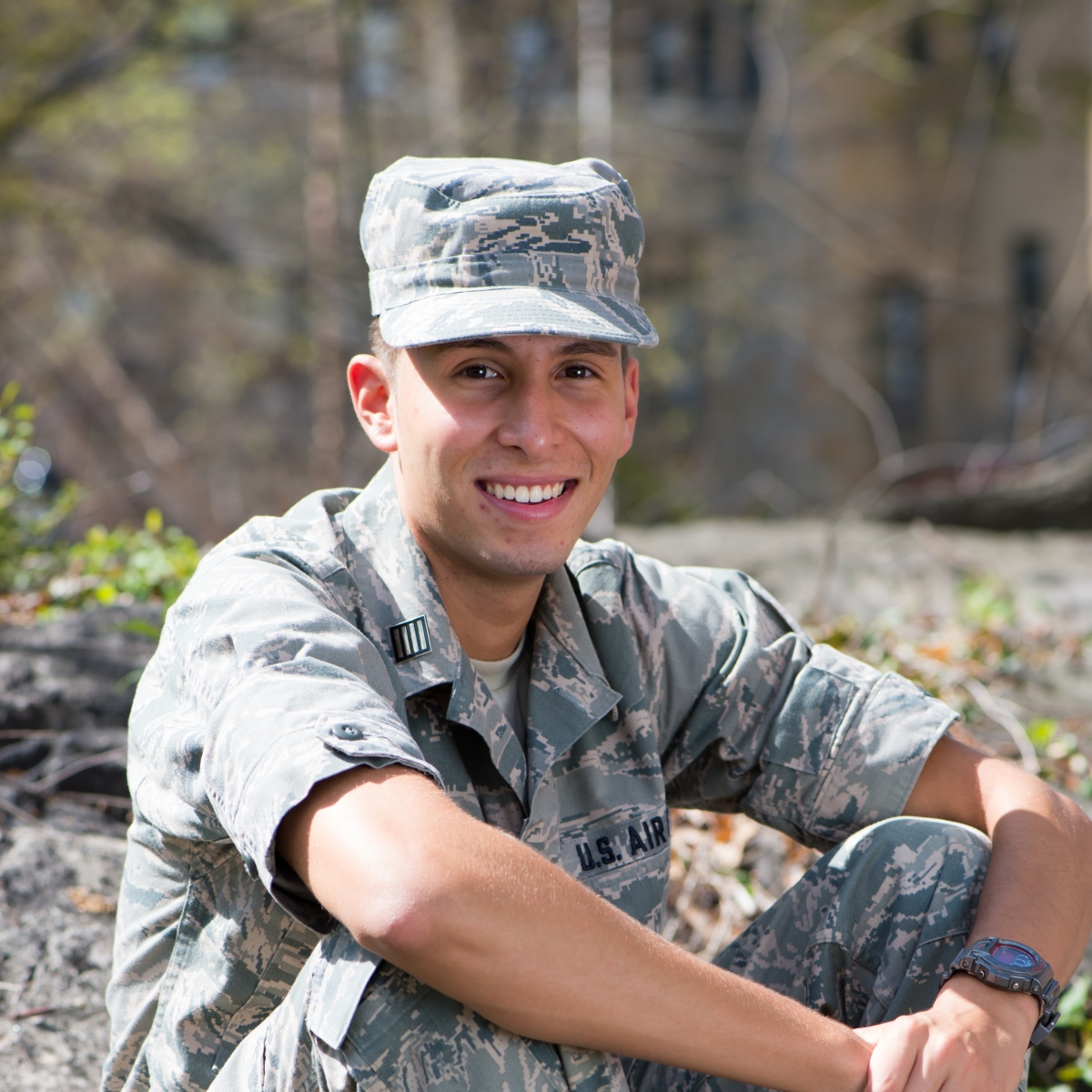 Armando Rodriguez
Major: Exercise Science
MC Involvement: Admissions Office Student Assistant; Arnold Air Society; Air Force Reserve Officers Training Corps (ROTC); East Hill Resident Assistant; L.O.V.E. Jamaica; Phi Epsilon Kappa Honor Society; and campus volunteer events, including the Manhattan College Games, Safe Halloween and Winter Wonderland
Post-Graduation Plans: After graduation I will be entering the Air Force through ROTC as a 2nd lieutenant logistics officer in New Mexico.
Best Manhattan College Memory: I have been fortunate to attend Manhattan College where I have met amazing people and shared great experiences with them. I wouldn't change it for the world. My proudest moment thus far at Manhattan College was my recent trip to Jamaica through the Lasallian Outreach Volunteer Experience during spring break to an orphanage for children with mental and physical disabilities. It was life-changing and I am so blessed to have had the opportunity to meet and help the children of the Blessed Assurance Home.
Where Do You Hope To Be in 10 Years: I hope that I will be doing something that truly makes me happy. Whether that is continuing to be a logistics officer in the Air Force, or a physical therapist, as long as I love what I'm doing, it doesn't matter. I would like to be located somewhere close to family and friends. 
What is a Jasper: The word growth resonates in my mind. If you could go back in time, I'm not sure if you would recognize me as a freshman. Throughout my College career I have had many ups and downs, but through it all I have gained friendships and shared memories with my peers that will last a lifetime. I have developed from a once uncertain and anxious student to a confident and self-assured senior. The life skills that I have gained at Manhattan College are priceless and I will utilize them in the professional world. I am glad to be graduating not only as a Jasper, but as a professional and a leader.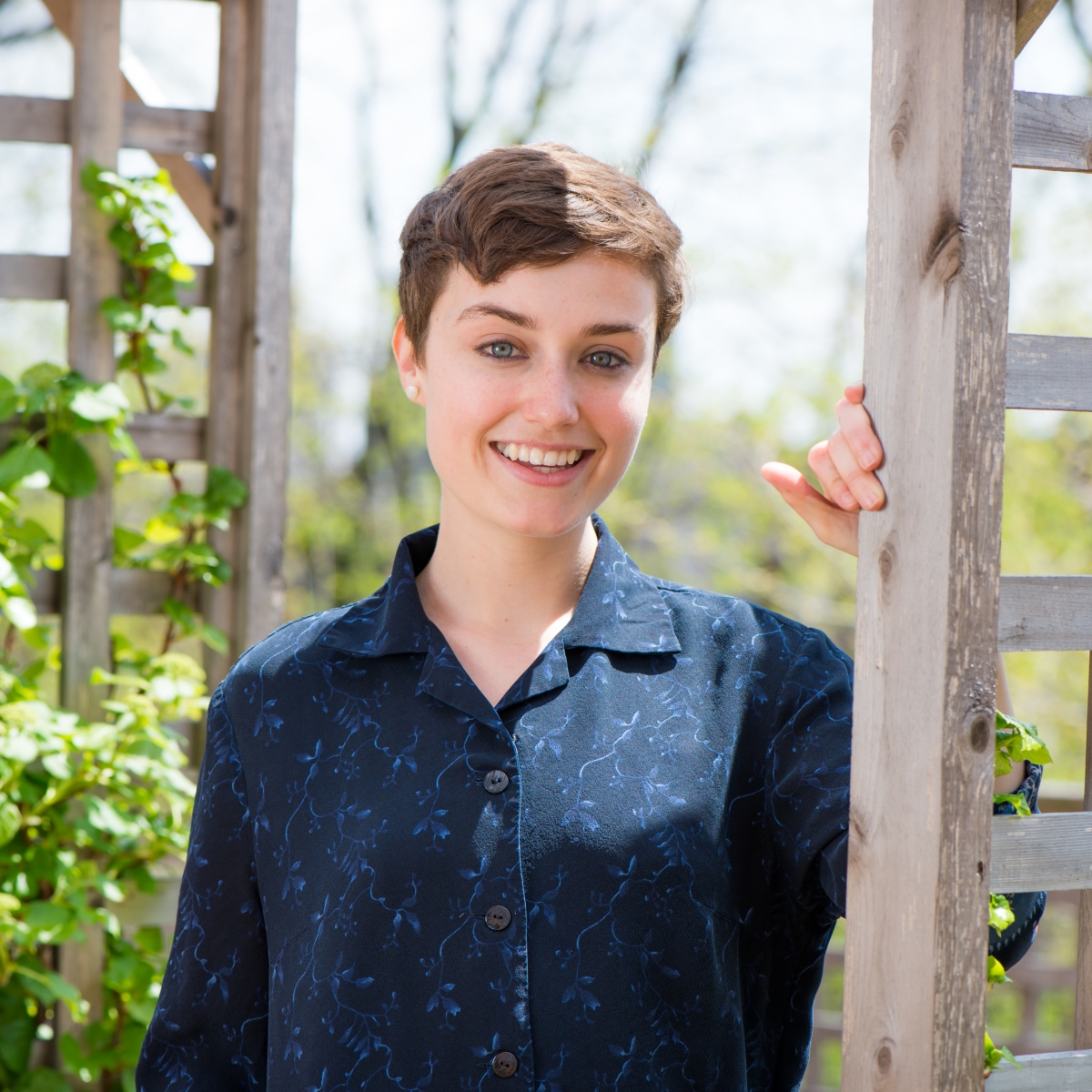 Arielle Simmons
Major: Communications (Public Relations)
MC Involvement: Admissions Tour Guide; Center for Urban Resilience and Environmental Sustainability; Green Club President; Model United Nations; and Sustainability Committee
Post-Graduation Plans: I'm still in the application process. I will have a part-time job and be volunteering for the summer! 
Favorite Manhattan College Memory: From study abroad and Model United Nations to Green Club and learning from my professors and peers; my best and most profound experience is and was my experience at Manhattan College. 
Where Do You Hope To Be in 10 Years: I hope to be pursuing my passions in an environmentally-focused career. I hope to continue to maintain the relationships with the amazing people I have met here, friends I've kept over the years, and I hope to be able to give back to the people and institutions that have fostered and supported me. 
What is a Jasper: I've always identified being a Jasper with the feeling of knowing you are a Jasper. From the moment I stepped onto campus to the moment I step off, I will take that feeling of worth, community and the ability to grow and progress, and make a substantial difference in the world.