Advanced Leadership Studies Students Help Parents Navigate Extraordinary School Year
Raina Cunzio '20 and Amber Saracino '20 helped the New Rochelle school district prepare for the fall.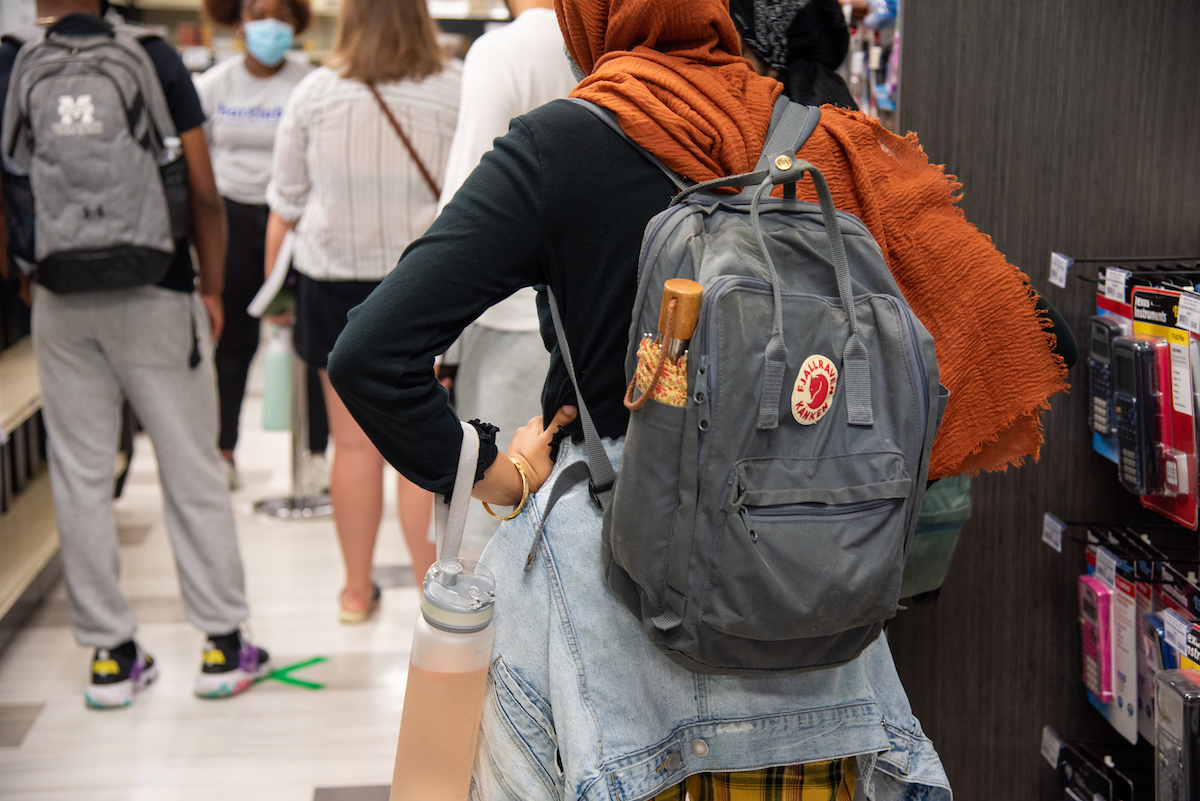 Across the tri-state area, parents and students have had to greatly adjust to the realities of the 2020-21 school year due to the current pandemic. With the help of an easy to digest, actionable re-entry guide created by Raina Cunzio '20 and Amber Saracino '20, parents in several New York State school districts were better prepared for what has been an unusual beginning to the academic year.
Cunzio, a 7th-grade history teacher, and Saracino, a certified school psychologist, began coursework in Manhattan College's Advanced Leadership Studies program online in May 2020. One of their instructors was Alex Marrero, Ed.D., deputy superintendent of the New Rochelle school district.
"Districts were so busy during the summer, figuring out the operations of how they could open up schools. We had felt in that process that parents were being overlooked in a way," Saracino explained. "Raina and I had brought that to Dr. Marrero's attention, and offered to take the lead on developing a parent reentry guide."
A User-Friendly Way to Adjust to a Difficult Situation
To help parents navigate an unprecedented situation, Cunzio and Saracino prepared a guide to anticipate potential problems, offer supplemental resources to families and build a bridge between communities and their school districts. The guide provided potential solutions to different scenarios many parents face, including both parents working from home, and both parents working away from their home while their child is doing remote learning. The guide also pointed out available resources for any family that needs assistance to devices, WiFi, food or housing.
"Amber and Raina saw a serious lack of resources available to assist parents in their efforts to navigate the home-school challenges presented by the pandemic," said Terrence Quinn, Ed.D., associate professor in the advanced leadership studies program. "They developed a user-friendly guide to support parents through blended and remote learning situations. The guide has already received statewide recognition in New York and is being made available to other states. There is simply no other support document available to help parents. Raina and Amber were far ahead of the curve in developing this essential guide that is now required reading for educators and parents."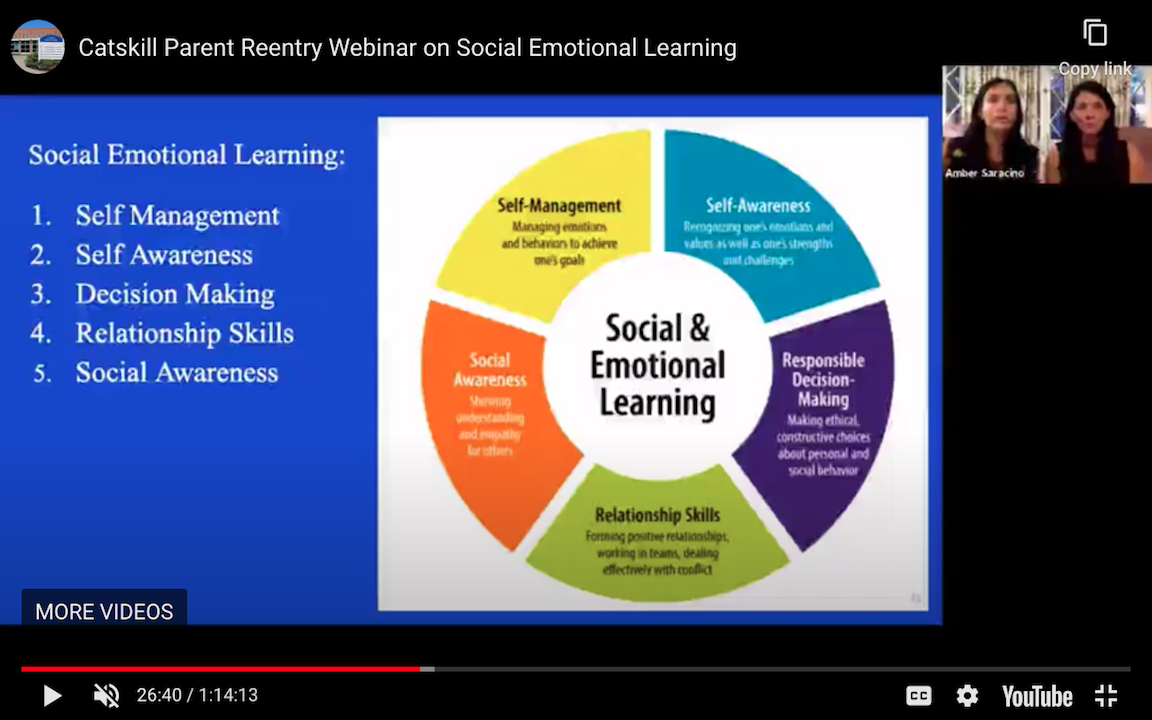 In addition to their work with the New Rochelle school district, Cunzio and Saracino also introduced the reentry guide on a live webinar hosted by the New York Association of School Psychologists, where more than 250 professionals were present. This resulted in immediate interest from nearby districts to have Cunzio and Saracino present to their own communities.
Most recently, Ronel Cook, Ed.D., superintendent of the Catskill Central School District, hosted Cunzio and Saracino for a live webinar to launch the reentry guide with an emphasis on social emotional learning. Cunzio and Saracino also plan to support Gloria Miller, Ph.D., endowed professor in literacy at the University of Denver, to launch the reentry guide in their local community.
"We were focused on making the guide as actionable as possible," Cunzio said. "We wanted to make sure that we were supporting parents at home with social emotional learning and recognizing that kids are struggling with mental health right now, and need coping skills."
Looking Ahead
The New Rochelle school district is conducting all-virtual schooling until at least October 18. The district expects to bring students back to the schools in phases on October 19 as it transitions to a hybrid model with gradual in-person instruction first resuming for younger children. 
Cunzio and Saracino received feedback from parents who appreciated the action items designed to assist the mental health issues that remote learning has caused in some children.
"We heard from parents who realize that their children have been struggling with a lack of socialization and with raw feelings, and not knowing how to process those feelings," Cunzio explained. "There has been a real need for balance between family and work life. We try to help parents take time to be present with their children. We provide things like family choice boards, where families can do activities together that are really meaningful."
In the meantime, Cunzio and Saracino will continue to assist parents and students in their own schools as they approach completing their doctorate degrees.
"Manhattan College offered such an incredible internship experience for us," Saracino said. "Sister Remigia Kushner, Dr. Terrence Quinn, Frank DeLuca, and Dr. Alex Marrero always had an open line of communication. You could see their leadership each day, and we learned leadership by example, which is always the best way."