Manhattan College to Introduce New B.A. in Criminology Major in 2023
The 33-credit major will be administered through the Sociology department.
Manhattan College is introducing a new B.A. in criminology major beginning in fall 2023 that will rigorously train students to focus on the root causes of social oppression and prepare them to engage in the scientific inquiry of human behavior.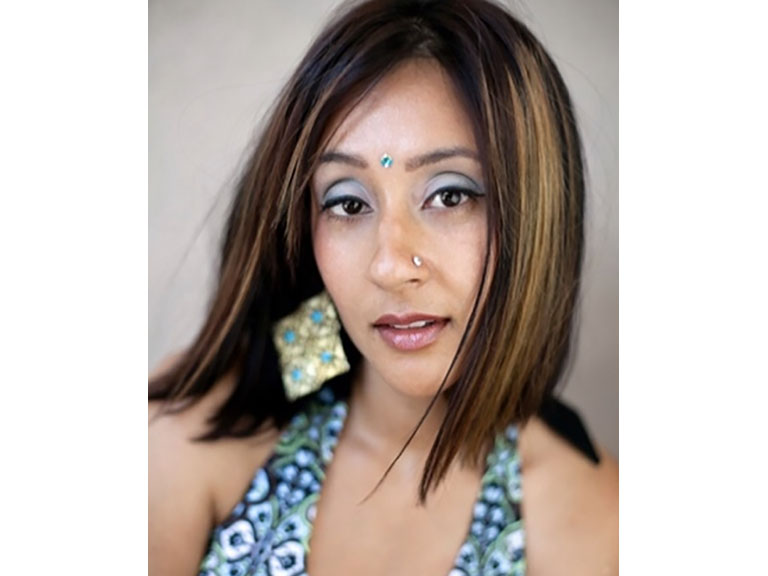 The 33-credit major will be administered through the Sociology department. In 2023, the department will also be changing its name to the Sociology and Criminology department, pending state approval.  The curriculum will be embedded in the Lasallian principles of excellence in teaching, respect for human dignity, reflection on faith, an emphasis on ethical conduct, and a commitment to social justice. 
"Our students will be invited to curate justice-oriented ways of thinking about race, class, gender, sexuality, capitalism, crime and the environment in the field of criminology," said Roksana Badruddoja, Ph.D., department chairperson and professor of sociology. "I think what sets us apart from other programs is the spirit and energy that we are bringing to this endeavor." 
There has been strong demand for a criminology major, according to Madeleine Novich, Ph.D., assistant professor of sociology and coordinator of the new program. She said that the decision to implement the major is a response to both internal demand and larger national trends in higher education. Several years ago, Novich developed the department's concentration in criminology. 
"We're at the forefront of what's happening in criminal justice education, research, and technology," said Novich. "We're offering cutting-edge criminology, and students will be getting a curriculum that is very contemporary."
The program will offer a wide variety of courses, including electives such as Human Trafficking and Human Smuggling, Modern American Gangs, and Mass Incarceration and Collateral Consequences.
Novich, who has been teaching criminology at the College since 2018, often brings in guest speakers to her classes and recently hosted experts from the FBI, NYPD and Department of Veterans Affairs, Office of the Inspector General. 
"Having real life exposure to people in the industry is really invaluable to our students' learning, and their ability to build connections and network effectively," said Novich.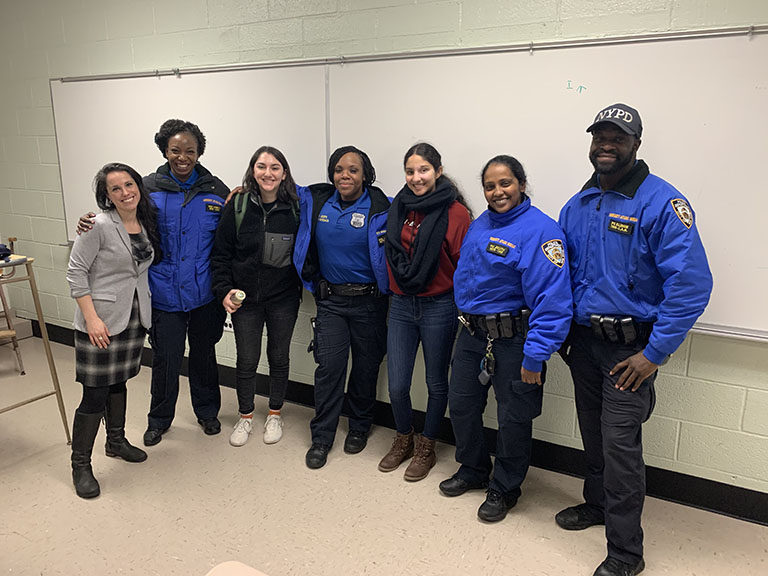 Novich has created a program that has a more nuanced view of criminology than a typical criminal justice program. 
"The criminology program we offer has a holistic curriculum," said Novich. "They will learn about criminal justice administration, theory, and contemporary issues. But you can't have a holistic approach without a critical component that addresses social injustice and inequality that disproportionately impact low-income communities of color. Our students will learn how the intersection of race, gender, socio-economic status, and punishment come together to shape the American criminal justice system. We offer a much more complex, nuanced, and evidence-based understanding of current criminal justice issues."
Before coming to Manhattan, Novich pursued postdoctoral work at Rutgers University, where she ran the Racial Democracy Crime and Justice fellowship and conference. She received a B.A. in Chinese and political science from the University of Pennsylvania, a master's in criminology from the University of Pennsylvania, and a Ph.D. in criminal justice from the Rutgers School of Criminal Justice.
There are a vast number of career trajectories and opportunities for students graduating with degrees in criminology. Novich said some students pursue graduate programs and law school, while others consider careers in federal agencies including the FBI, CIA and NSA. Other alternatives include both local and federal law enforcement and nonprofit agencies that focus on criminal justice and inequality. Numerous students with concentrations in criminology at Manhattan College have been offered full-ride scholarships to law school and graduate programs. 
"Introducing the criminology major is an exciting addition to our School of Liberal Arts recruitment strategy," said Benjamin Boivin, director of undergraduate admissions. "The first-year admissions team meets tens of thousands of prospective students each year, and many students we connect with are interested in pursuing careers in government agencies, police stations, nonprofit social service organizations or law school after Manhattan College. This new major is led by phenomenal, passionate faculty who educate their students while serving as professional mentors."